The quest for healthier frosting is a long and difficult quest. From soaked and pureed nuts with powdered honey to gelatin and arrowroot, I've tried it all! But this recipe is my favorite for something that feels the most like a traditional buttercream.
Read below for the reasons I made these specific changes to a traditional buttercream and how to make it yourself!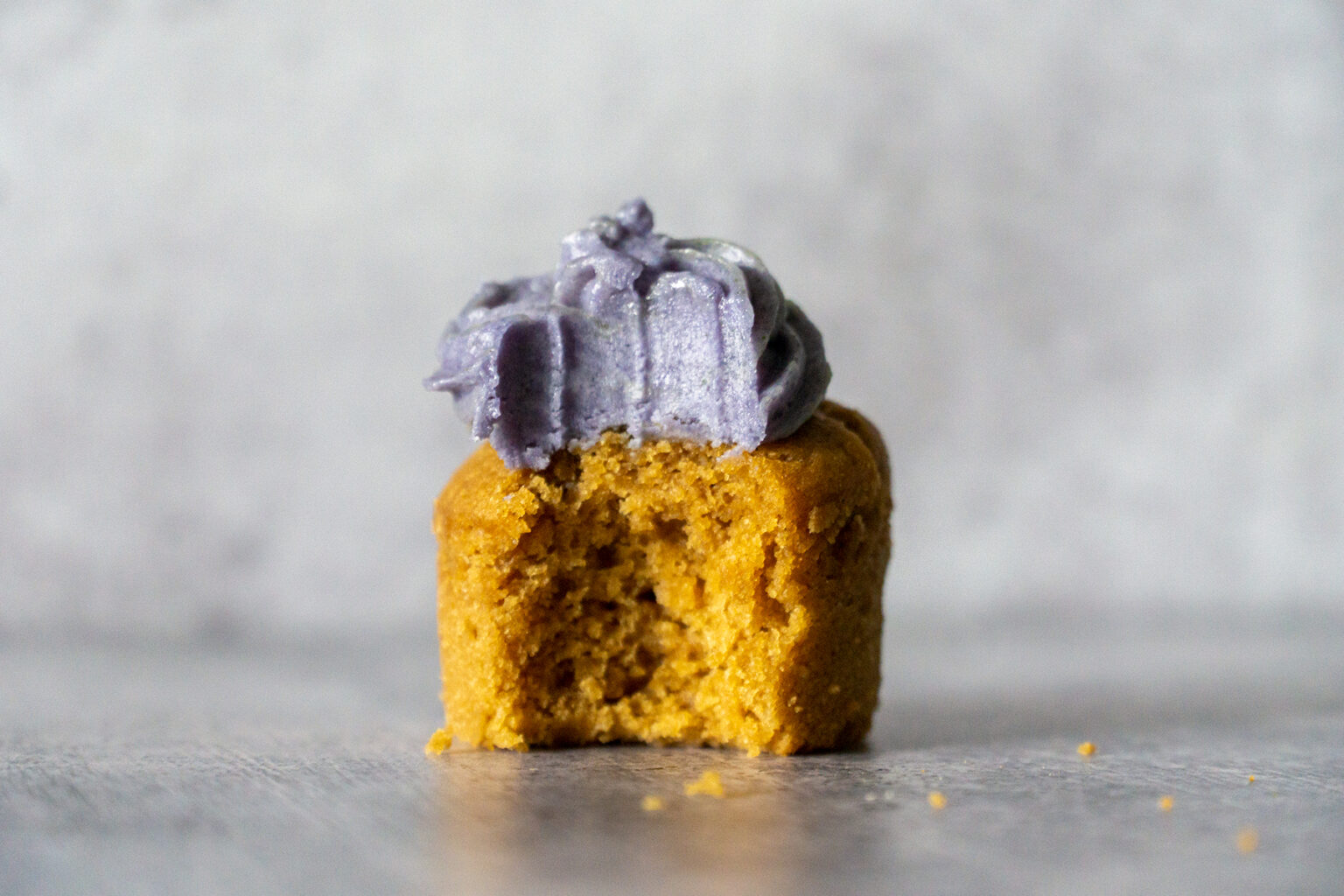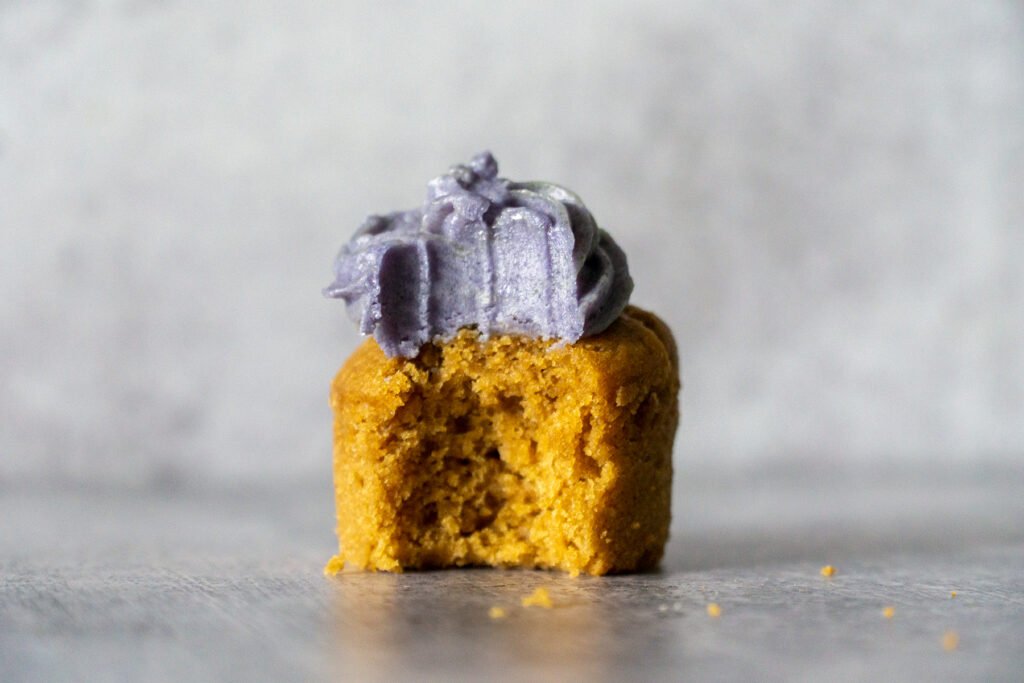 Ingredients
There are just two ingredients:
High quality pastured and fermented butter
Light-colored raw organic honey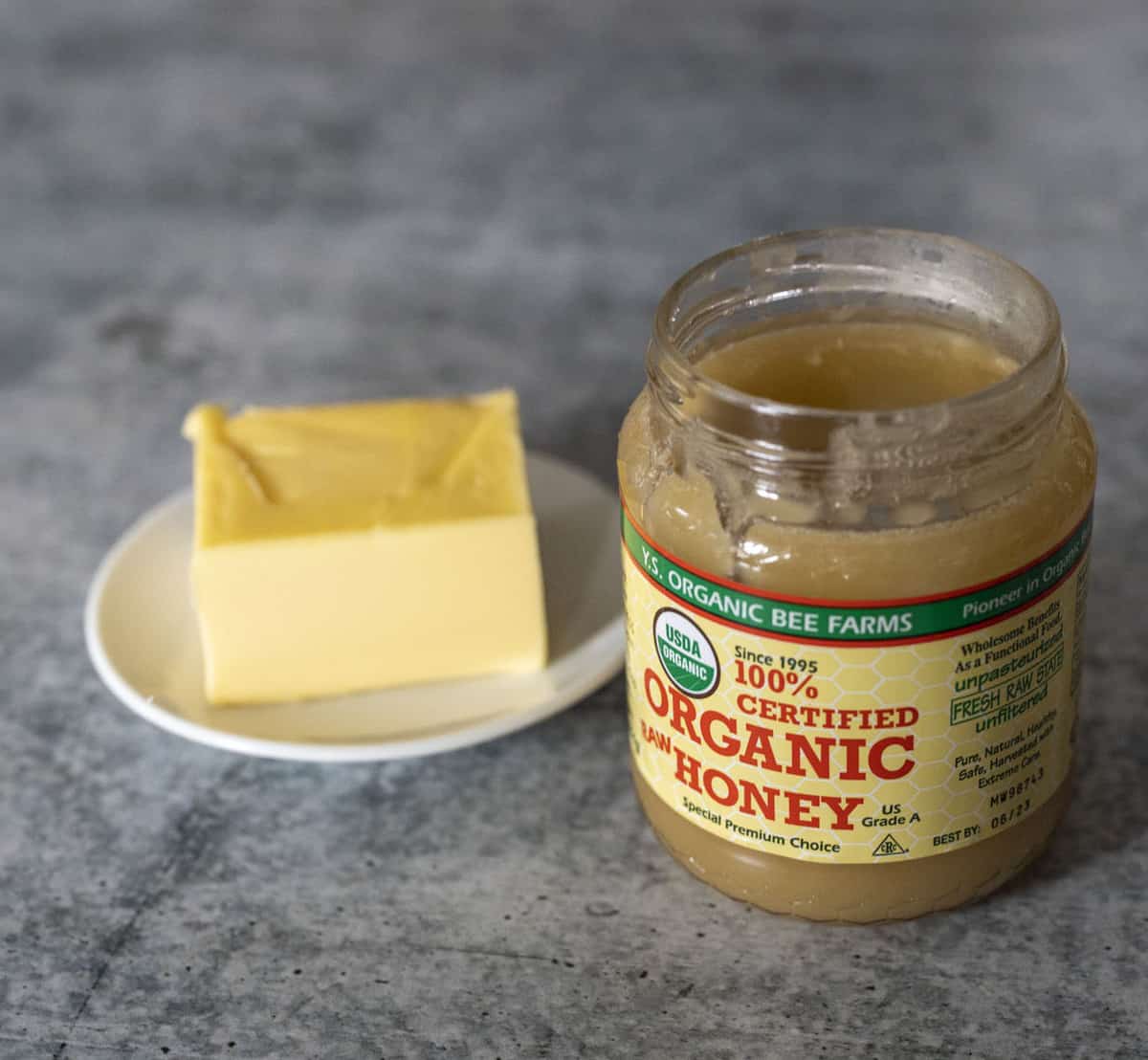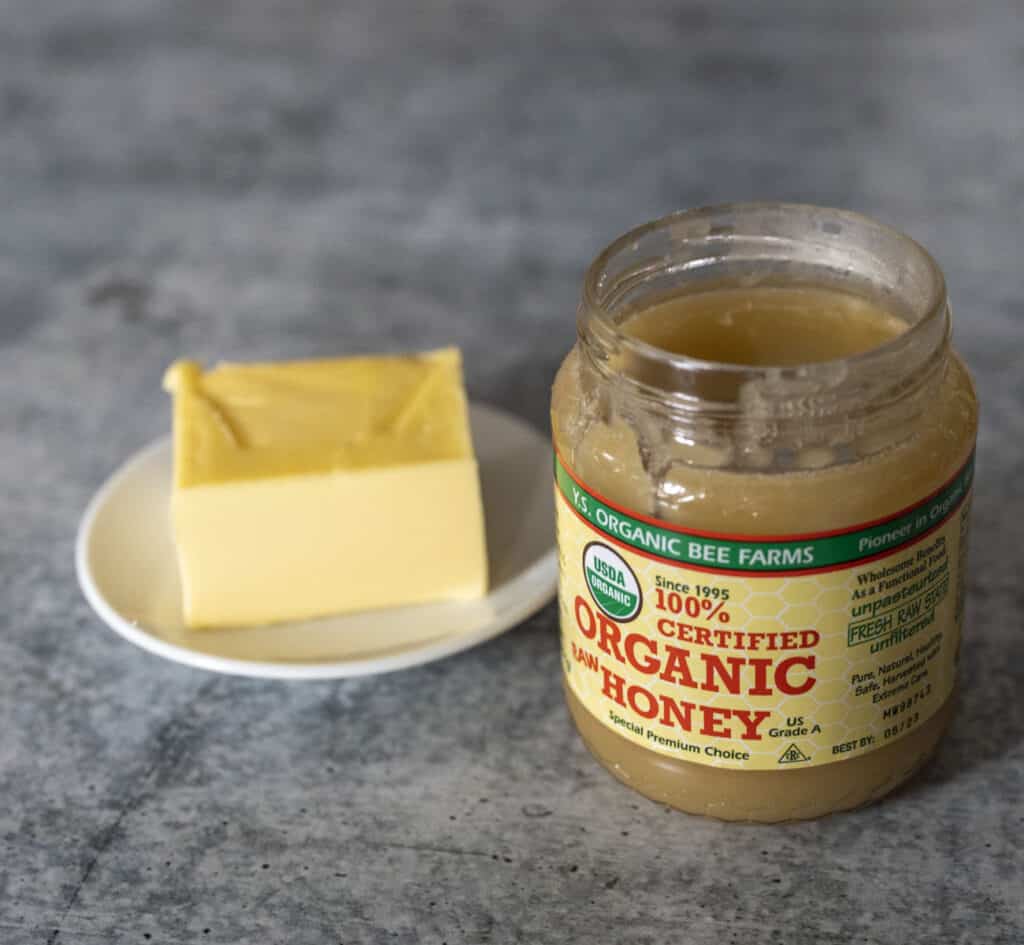 You must use raw and lightly colored honey!
The type of honey matters. Raw honey is thick enough to give the desired texture.
Lightly colored honey has a mild flavor that doesn't distract from the overall frosting taste.
I can find this honey at sprouts, whole foods and online via amazon or Thrive.
How is this cleaner than traditional buttercream?
The butter
Grass-fed and pastured butter are going to be healthier and richer in flavor than standard butter. Cows are not meant to eat grains and grain-fed cows have inflammation which usually carries over into the milk and milk products like butter.
Additionally, those cows usually consume many pesticides that can bioaccumulate in the animal and pass them on to animal products like butter.
For these reasons choose a pastured butter.
I chose Irish butter that is also fermented which on top of the benefits listed above makes for easier digestion.
Look to the variations section for dairy-free options.
The Sweetness
Traditional buttercream is made with heaps of powdered sugar. In any clean eating lifestyle we try to minimize the amount of added sugars, particularly processed sugars like granulated and powdered sugar.
This recipe instead uses honey which has many health benefits, is a natural anti-bacterial, can help with allergies and ends in a lower sugar load in the end product.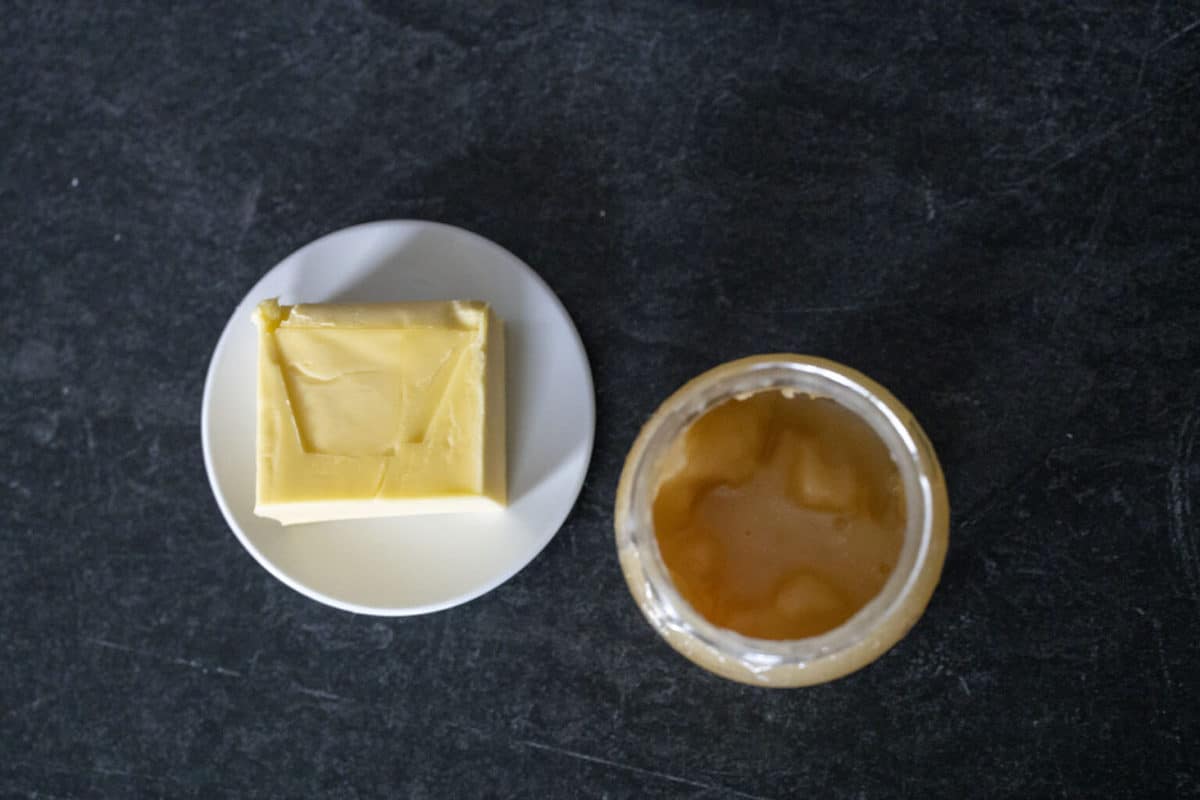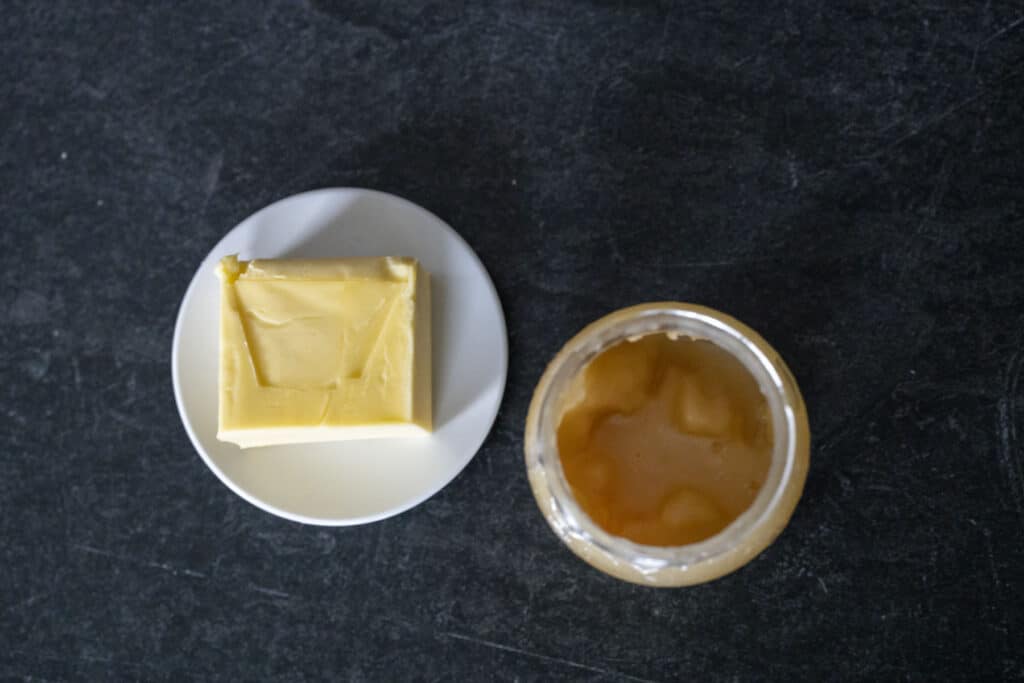 🔪 Instructions
All you need to do is beat the butter and then beat the honey into the butter. Easy as that!
💭 Top tip
Bring the butter to room temperature before making.
Beat the frosting until the color pales to a mild almost-white beige.
Natural Frosting Colors
This frosting will turn white as you beat the butter and honey together.
But there are options to make lovely colors using real food ingredients that add not only lovely visual appeal but sometimes a nutritional benefit!
Read more here about why I don't use artificial food coloring.
Here are my favorite natural frosting colors
Don't worry, these won't alter the flavor.
*the fruit juice will be a stronger dye if slightly reduced. You can do this by leaving the juice in a shallow bowl overnight uncovered. Evaporation will leave thicker juice concentrate. Alternatively, you can cook the juice to evaporate excess water and thicken the juice concentrate. Below is buttercream colored with pomegranate juice that thickened by sitting out overnight and reducing in half.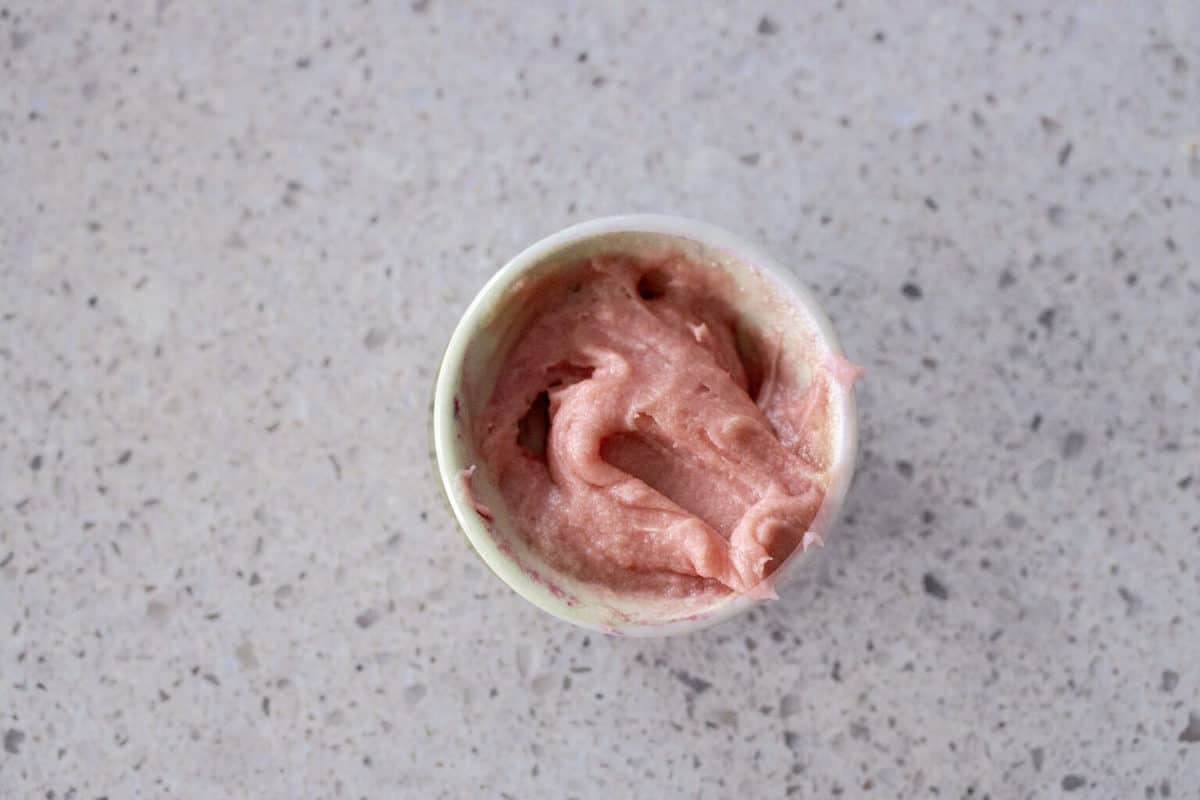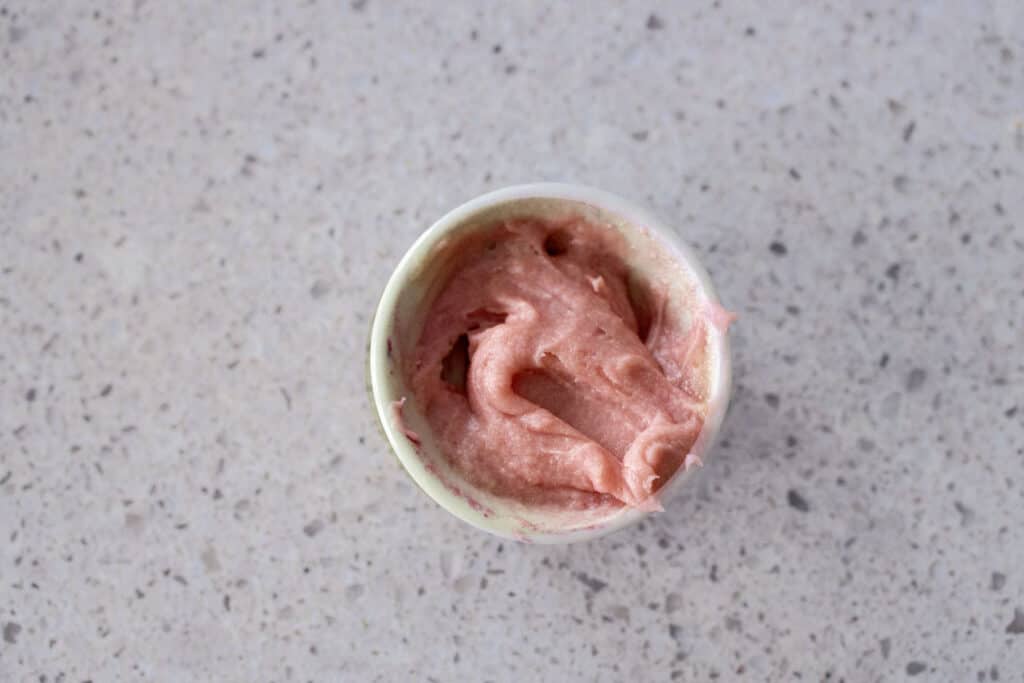 📋 Honey Buttercream Frosting Recipe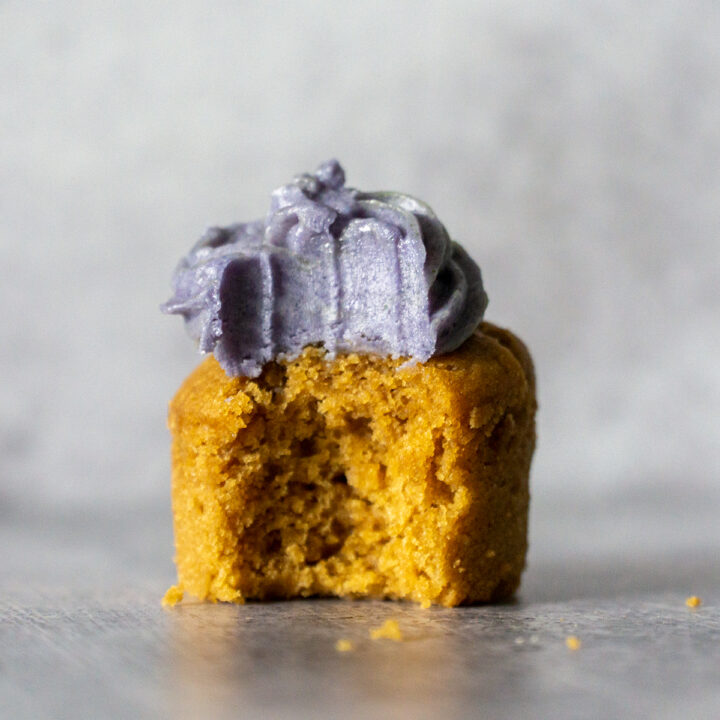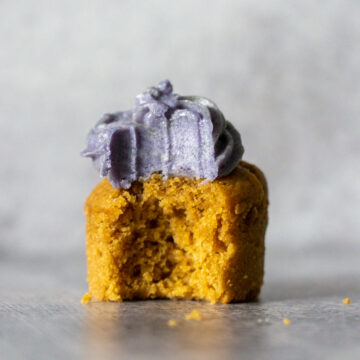 Honey Buttercream Frosting
A healthy and cleaned-up frosting using healthier ingredients! A delicious lower-sugar replacement for traditional buttercream.
Print
Pin
Rate
Ingredients
1/2

cup

pastured butter

1/2

cup

raw honey

light-colored

1/2

tsp

vanilla extract

optional
Instructions
Beat room temperature butter on medium speed until smooth

Add in honey and then beat on medium until well combined.

Mix in vanilla and then natural coloring if desired
Notes
Use room-temperature butter.
Beat the frosting until the color pales to a mild almost-white beige.
See blog post for ideas on how to add beautiful color naturally.
Nutrition
Calories:
53
kcal
|
Carbohydrates:
6
g
|
Protein:
1
g
|
Fat:
4
g
|
Saturated Fat:
2
g
|
Cholesterol:
10
mg
|
Sodium:
33
mg
|
Potassium:
4
mg
|
Fiber:
1
g
|
Sugar:
6
g
|
Vitamin A:
113
IU
|
Vitamin C:
1
mg
|
Calcium:
1
mg
|
Iron:
1
mg
This nutrition information does not tell the whole story of food's nutritional value! Make sure to use your gut intuition on what your body needs, eat your veggies and get 30 plants a week for optimal gut health. This nutritional data is calculated based on above values and standard brands. This information may vary.
Pairings
This honey buttercream is perfect for classic cut out cookies.
I use it with this cleaned up family recipe for cut out cookies!
It also goes well on top of cupcakes or any other place you would use buttercream.
♻️ Variations & Substitutions
For a dairy free version you can use coconut butter or sustainable palm shortening.
If you are looking for a vegan and dairy-free frosting, see this 2 ingredient cashew frosting.
👪 Serving size
This recipe is good for one batch of Grandma's classic cut-outs or 1 batch of mini cupcakes.
If frosting a full size sheet cake or a layered cake, you will want to double this recipe.
🍽 Equipment
You'll need electric beaters or a stand mixer with a standard mixer attachment to make the buttercream.