I'm in a whole new world! with cooked foods 🙂 This dish is amazing! It will definitely be in the regular rotation. Who would have thought that cucumbers and cauliflower could end up tasting like the savory butter-laden gluten-full Fettuccine Alfredo? The cucumber noodles hold the sauce surprisingly well.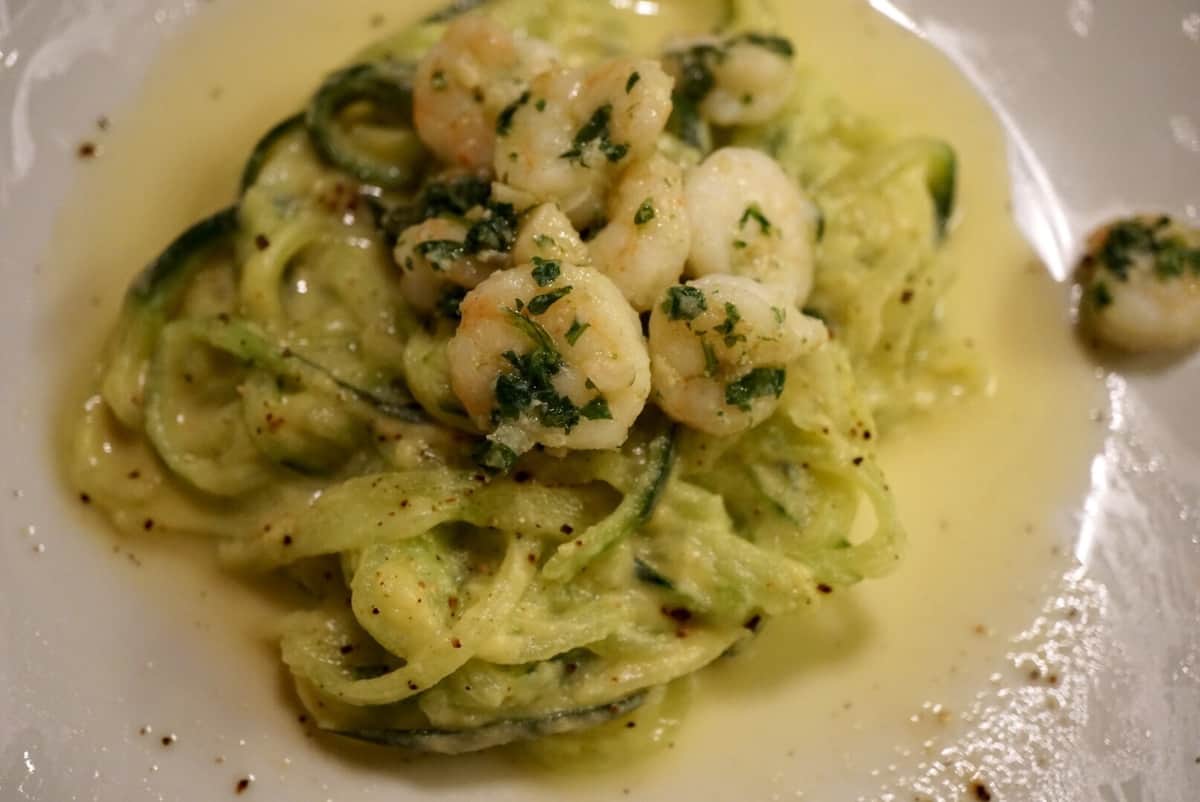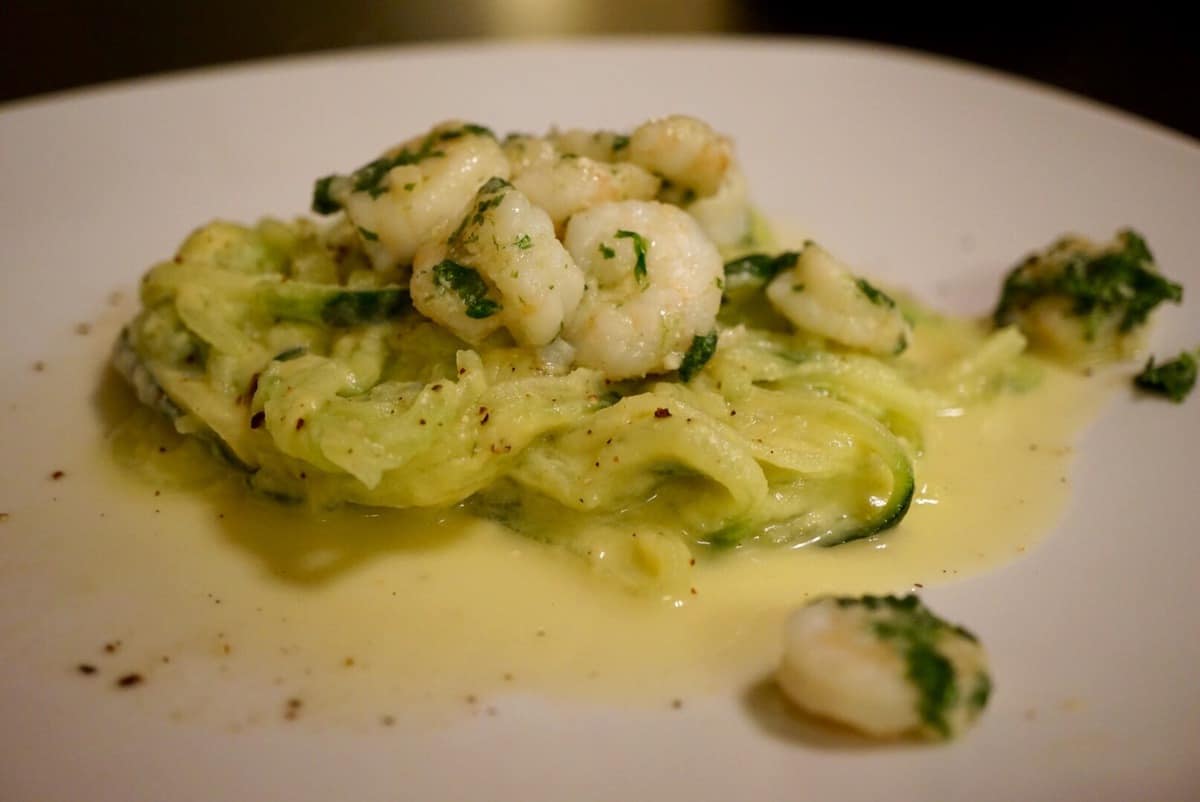 The cauliflower adds a creamy texture and the broth adds a very savory flavor. This is a great grain-free, dairy-free replacement to a classic dish.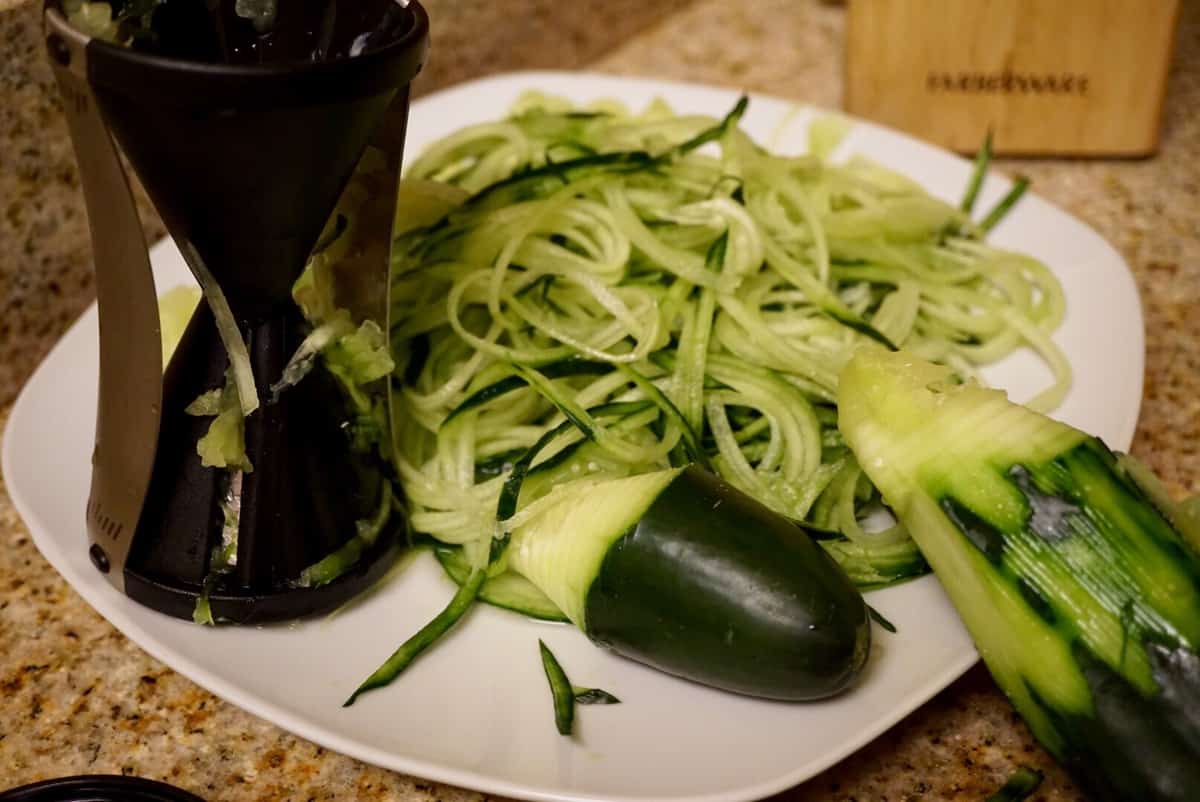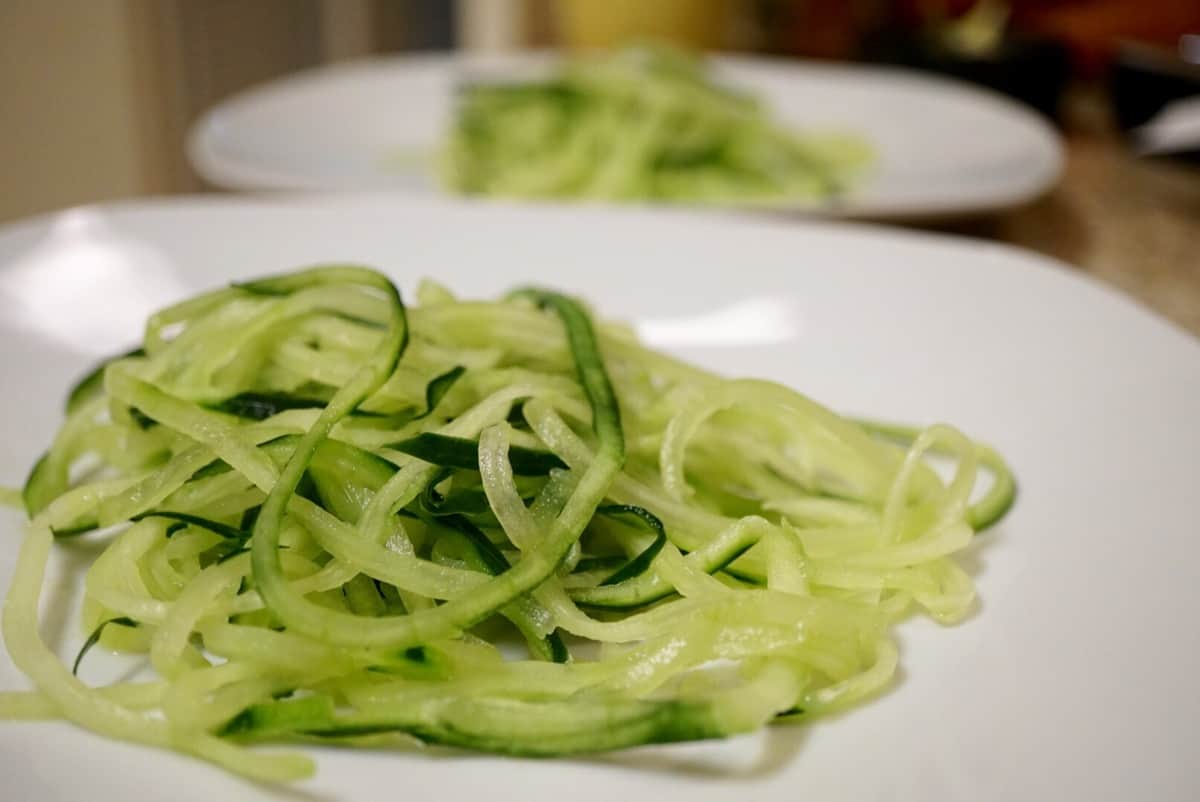 I made chicken broth for this recipe. You can see the recipe here. It is pretty easy and quick to make. You throw a few thing sin the pot and wait for magic to happen. Fr this dish to have the full butter-mimicking effect it does, you need to make sure and add some salt to the broth.
Well, now we know. And we are hooked. At least I am. This can also be made Vegan pretty easily by substituting tofu for shrimp and using vegetable broth.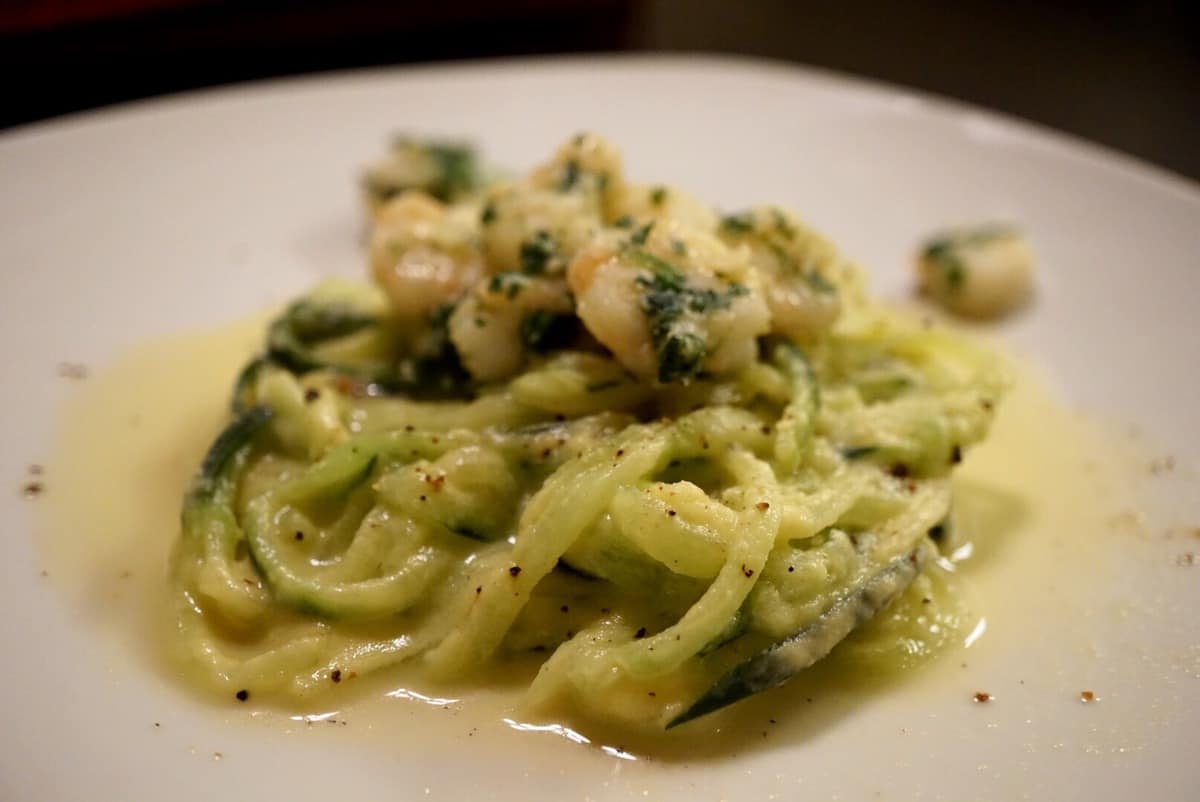 Ingredients:
cucumber, 2
cauliflower, 1/2 head
broth, 2 cups (Vegetable or Chicken)
shallot, 1 clove
shrimp, 1 lb (or Tofu to make Vegan)
parsley, 1 handful plus extra to garnish
garlic, 1 clove
oil, 2 tbsp
salt and pepper
Tools:
Directions
spiralize the cucumbers to create cucumber noodles. Set aside
steam 1/2 head cauliflower for 15 minutes, until tender
finely dice parsley and garlic. Add to shrimp and toss to coat evenly. set aside
slice and saute the shallot in olive oil until the shallot are tender and the edges slightly browned.
cut the cauliflower into manageable chunks for your food processor. blend cauliflower until smooth.  Add salt and pepper and sauteed shallots. Add broth 1/2 cup at a time until smooth.
place skillet on medium-high heat. add oil once warm. once oil is hot (water will sizzle) add shrimp (tofu) and saute until light pink and slightly reduced in size, about 10-15 minutes.  remove and set aside
add cucumber noodles to skillet on med heat for 2 minutes until warmed
mix cauliflower sauce and noodles together in bowl to evenly coat. plate "alfredo" coated noodles evenly on two plates. top with sauteed spinach and garnish with fresh ground pepper and parsley.