This will be short and sweet, kind of just like this recipe. 🙂 I've been doing a lot of fun stuff this summer: SUPing around the mountain lakes, backpacking, hut trips, weddings, yoga and tons of farmers markets and live music. After all that fun outside, you need some nourishing and re-hydrating food! And you need it STAT. On those hot summer days after fun in the sun outside, it is great to have a nice filling soup that's super easy to make and cools you off.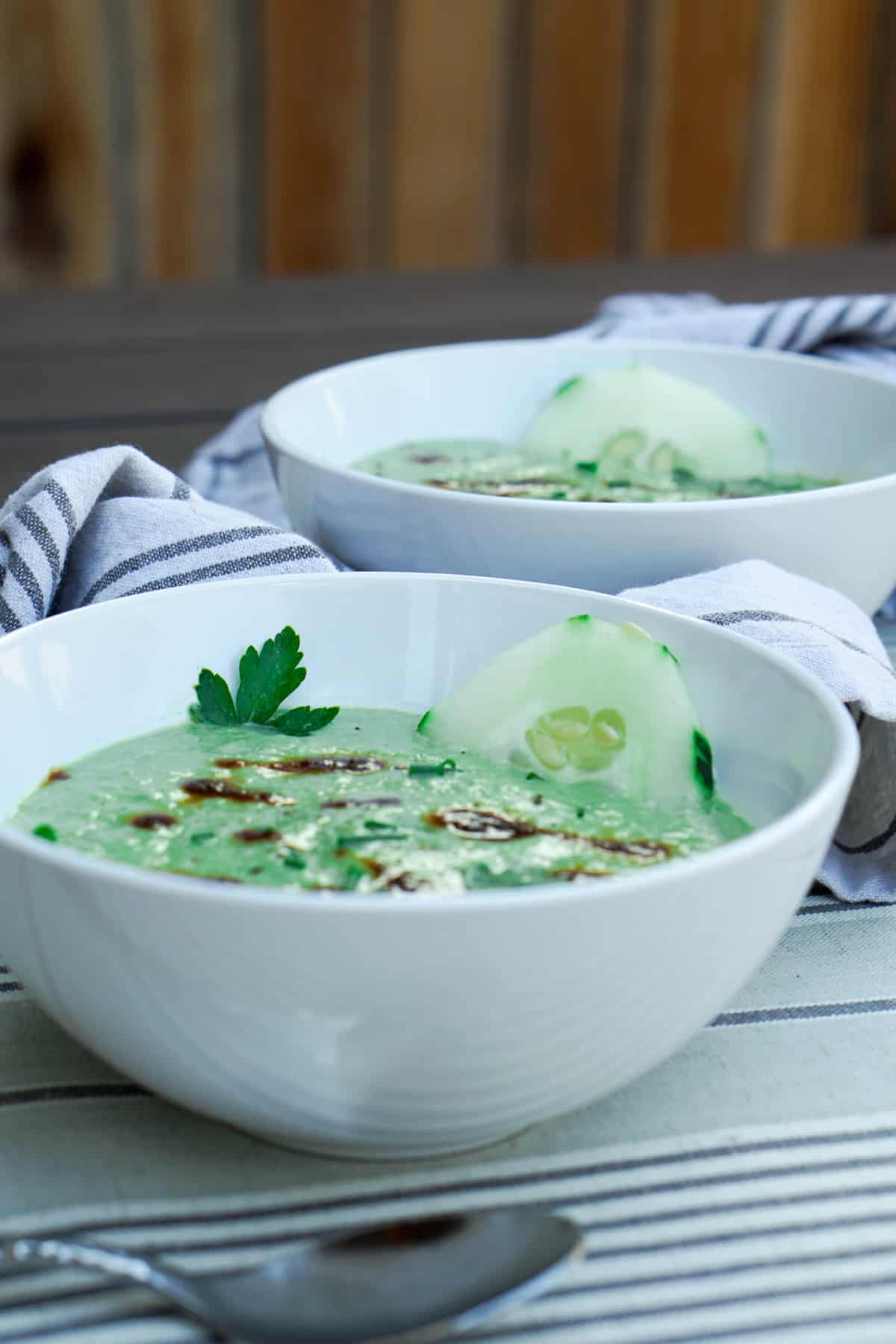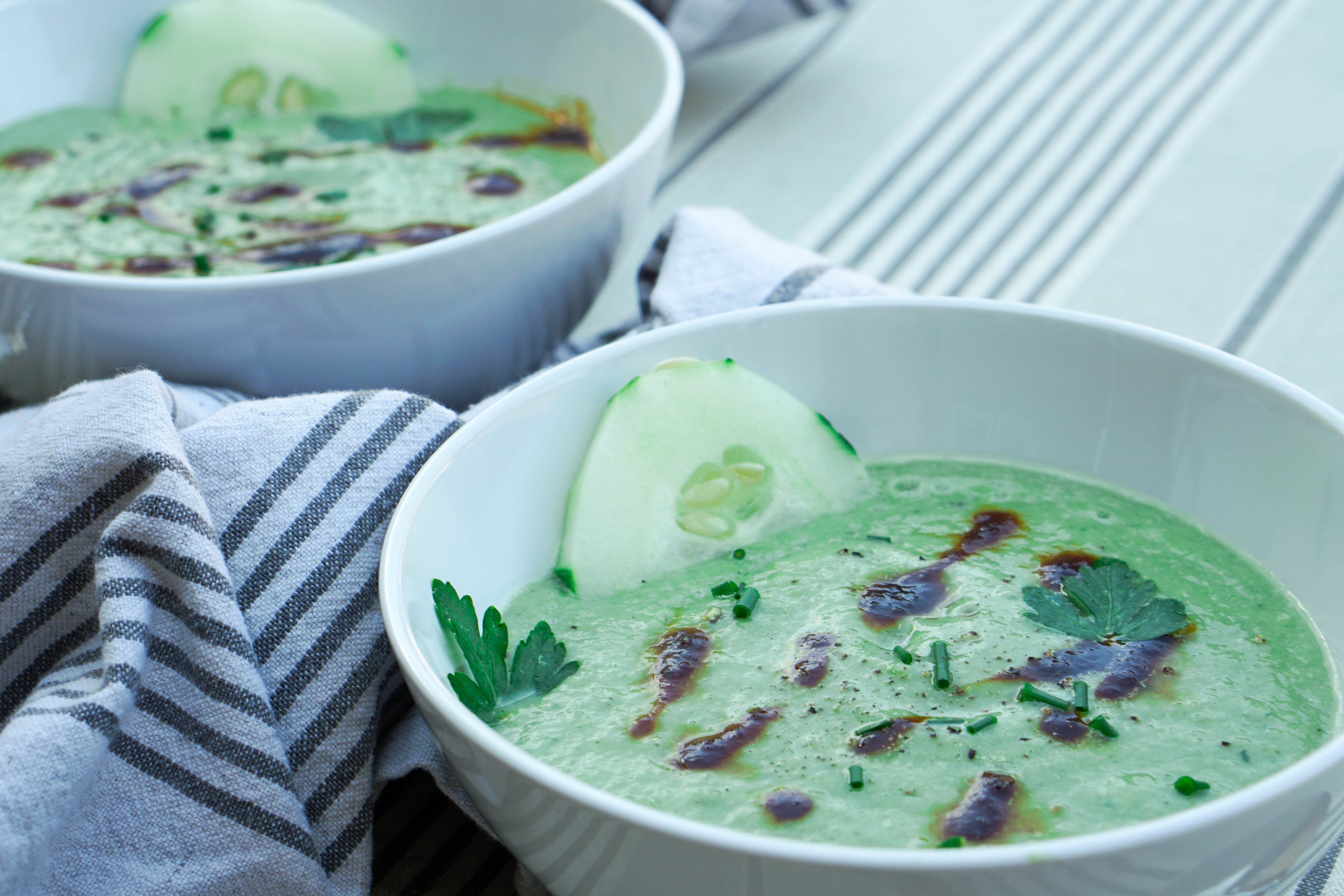 Ingredients:
cucumbers, 2
avocado, 2
water, 1 cup
extra virgin olive oil, 2 tbsp (i used basil infused!)
salt, 4 tsp
pepper to taste
parsley, 4-6 twigs or about 1 tbsp
chives, 1 tsp
garlic, 1 clove
red onion, 1 slice or 2 tbsp diced
balsamic vinegar, for garnish (optional)
Directions:
blend all ingredients in a blender until smooth and creamy
top with fresh cracked pepper, parsley, chives, and a drizzle of balsamic for garnish
serve and enjoy!