This whole 30 shepherds pie is paleo friendly and full of real food and flavor. Celery, cauliflower, peas, carrots, tamarind, and broth naturally flavor a healthy and balanced meal.
I learned to love this dish while traveling through Ireland. Surprisingly enough, The Irish have one of the highest prevalences of celiac disease. I sometimes wonder if it's because they traditionally eat potatoes so had no need to digest gluten found in bread and pasta. (i'm not the only one)
What it for sure means is they have loads of gluten-free options in their restaurants.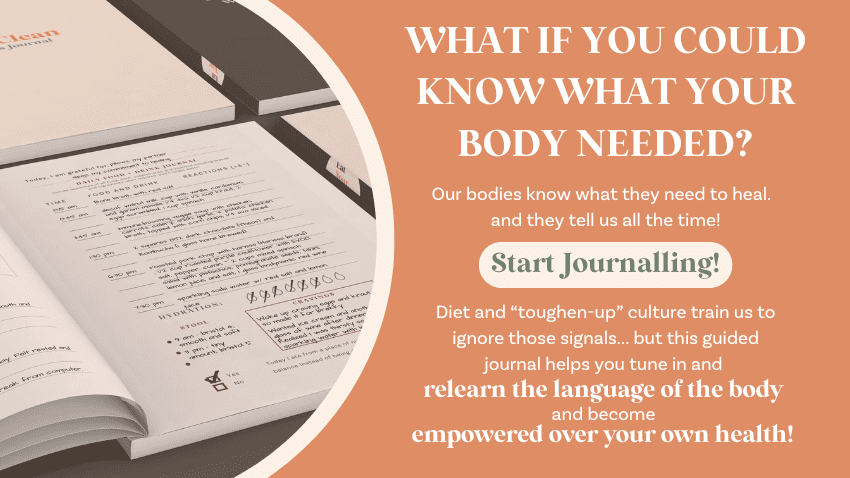 I always considered shepherds pie to be an unhealthy and not very good dish. That was before Ireland. They made it fresh (which I'm not sure I had tasted before) and the shepherds pie was always one of my faves.
I ended up doing a little shepherds pie tour through the south side of the island.
What's not to love? It's real food baked together to makes something that seems like it should be bad for you, but really isn't.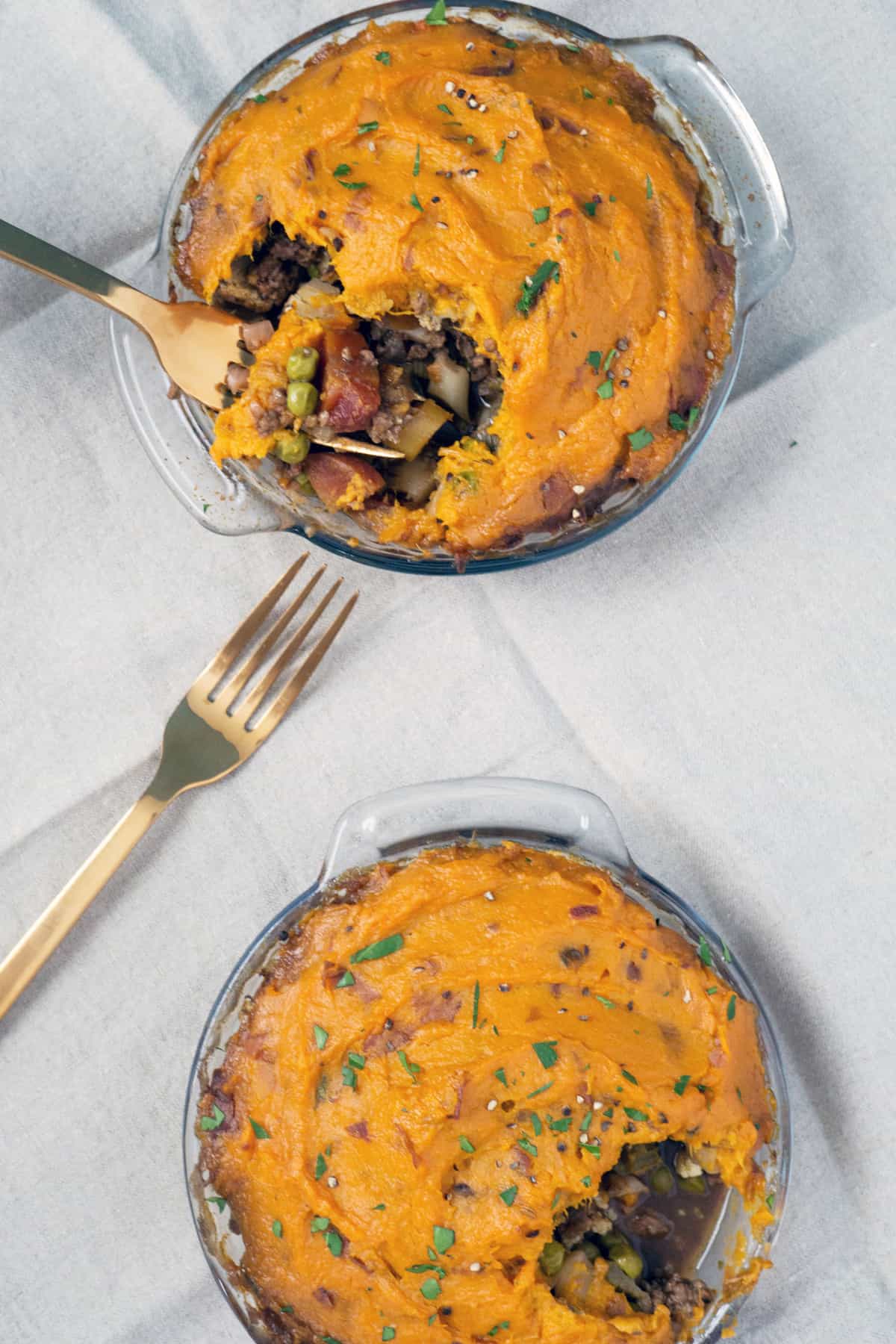 What's in a Whole 30 Shepherds Pie anyways?
This recipe uses all whole 30 and paleo approved ingredients. (Read: Real Food!) You don't need butter or flour to thicken anything, and sweet potatoes make it paleo friendly.
I mixed organic celery, carrots, cauliflower, peas, onion, shallot and grass-fed beef together to create the stew or the base of the pie. The potatoes, carrots, and peas are rather starchy, so I balanced things out with cauliflower and celery.
A little homemade bone broth helps to add flavor, along with spices, and create a sauce.
Mashed Sweet potatoes create the "pie" crust. We cook both the stew and the potatoes separately before creating the pies. The onions and carrots are better when caramelized on the stovetop first. And the potatoes need to be cooked so that you can mash them.
After assembly, the mini pies are baked in the oven so that the flavors can meld and the potatoes can crispen.
To make AIP, simply omit the onion.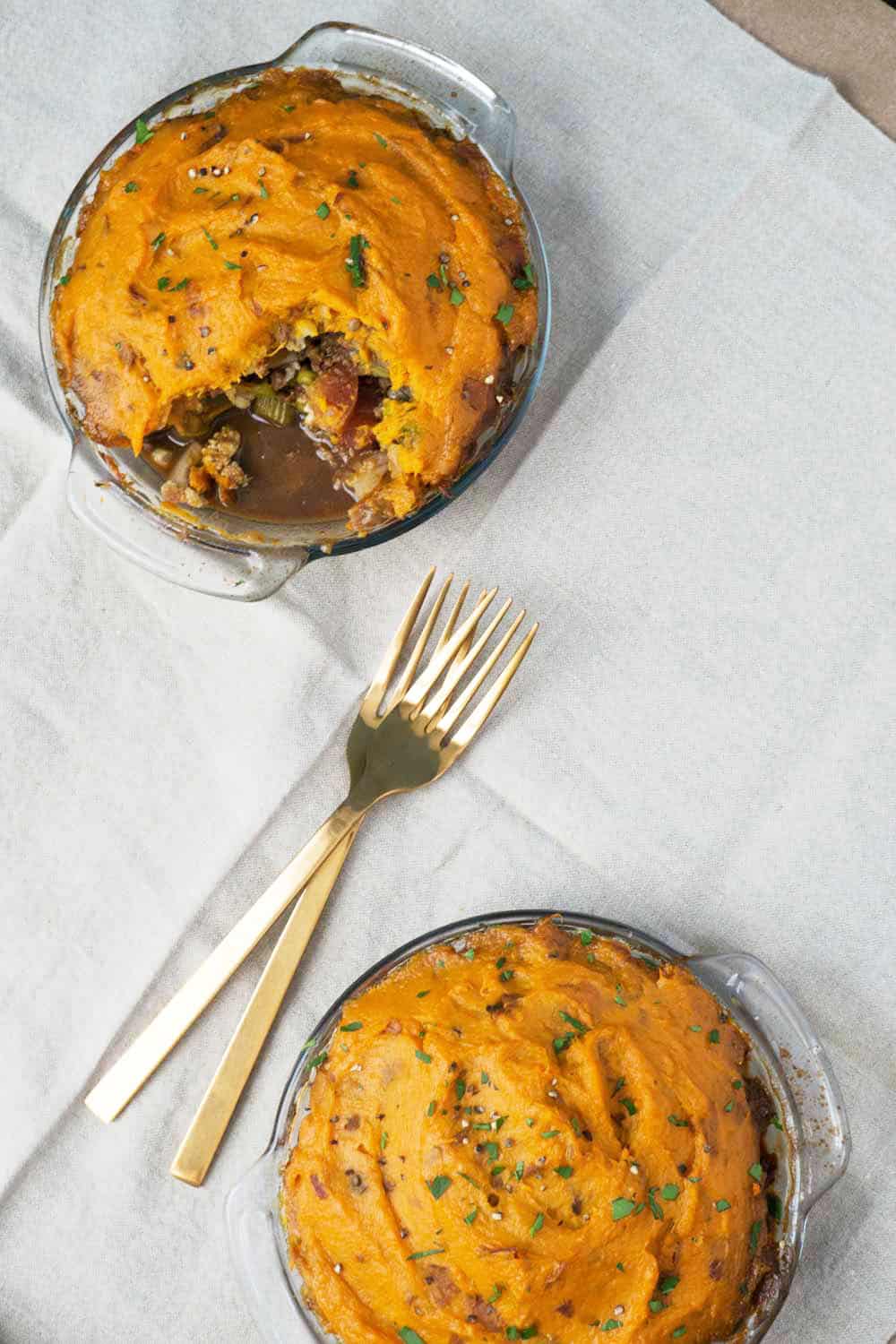 A Word on Tamarind
I use tamarind paste in this recipe, which is Whole 30 approved. It gives a savory depth of flavor to the broth. You can easily substitute tomato paste. I prefer Tamarind to tomato paste because tamarind is less acidic and is not in the nightshade family.
You can find Tamarind paste online or in health food stores like Sprouts or Whole Foods.
Tamarind is a sticky sour fruit that is used in many Thai and Indian dishes. It was also used in a lot of ancient middle-eastern recipes!
Individual Pies
My favorite part about this is that it creates individual pies. This is great if you are serving multiple people at a party or want to have some for dinner now, and more for lunch tomorrow. It makes it portable.
Since these gluten free and dairy free shepherds pies are made in individual pans, so you will need 4 separate 6-inch baking dishes. I prefer rounds, so each serving looks like a pie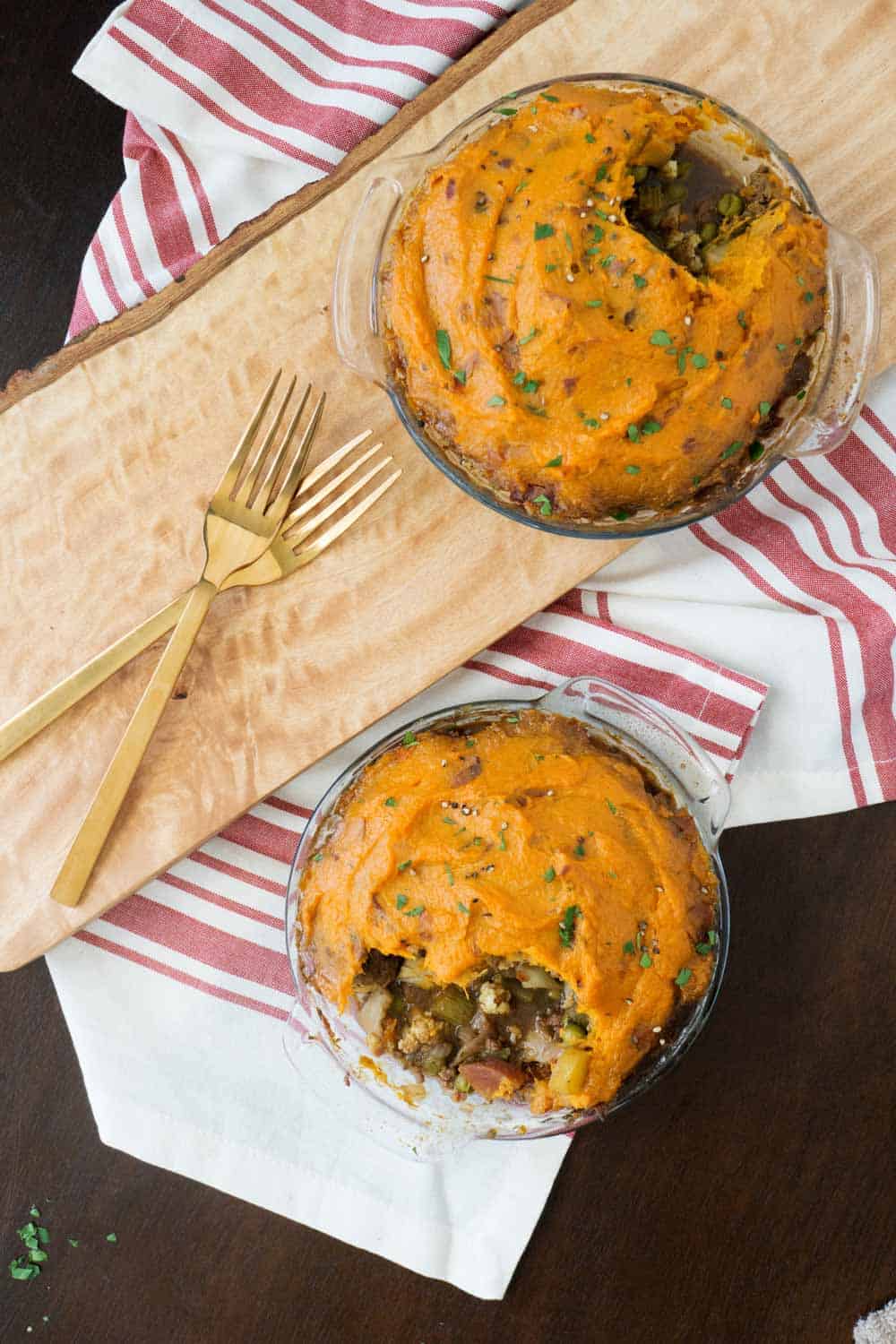 Shepherds Pie Assembly
To make the dish you need one large skillet, a pot and something to whip the potatoes. I use a Kitchen Aid with the whisk attachment to do that. Hand beaters would also work.
When you add the broth, make sure to let it sit and simmer with the lid off. This allows the sauce to naturally thicken without adding flours. It also makes a stronger and heartier flavor.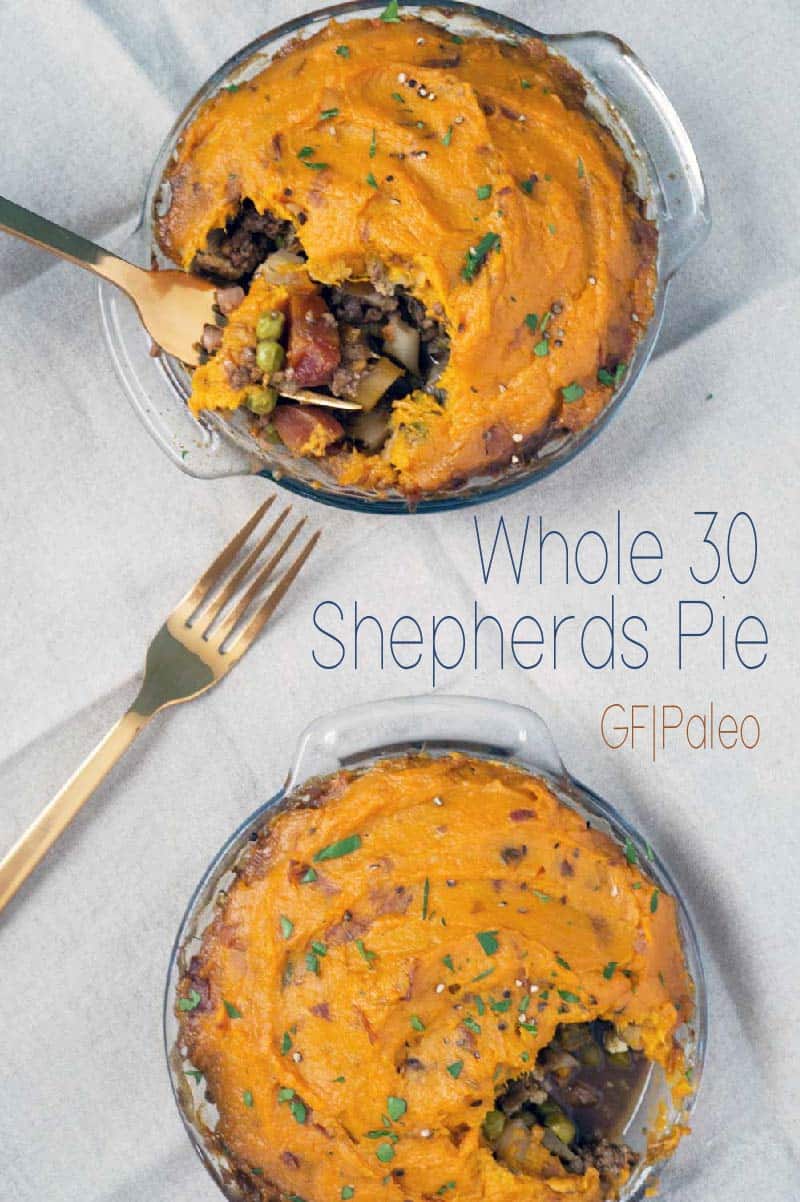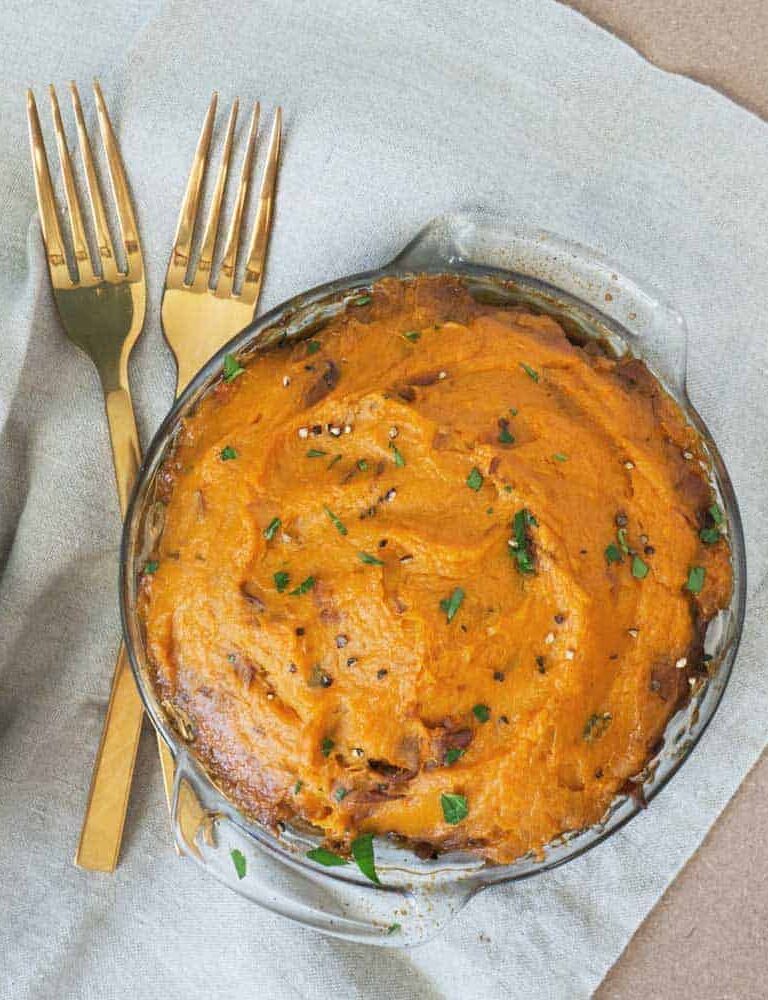 Whole 30 Shepherds Pie (Paleo)
Description
This whole 30 shepherds pie is paleo friendly and full of real food and flavor. Celery, cauliflower, peas, carrots, tamarind, and broth naturally flavor a healthy and balanced meal.
Instructions
Cut sweet potatoes in large cubes and boil in salt water until soft.

Dice yellow onion and shallot

Drizzle about 1/2 tsp oil in large saute pan on medium heat and add in onions and shallot. Saute for 2-3 minutes or until translucent

Meanwhile, slice carrots and celery into uniform slices. Chop cauliflower

Add carrots, celery, and cauliflower to the pan. Mix in 1/2 cup broth. Reduce heat to medium-low and simmer for 10-12 minutes

Add in peas, ground beef, about 1/4 tsp salt, and spices. Dice parsley and add to mix along with remaining broth and tamarind paste. Stir well.

Simmer for 15 minutes and preheat the oven to 450

While the meat mixture is simmering, drain sweet potatoes

Mash sweet potatoes with remaining olive oil, 1 tbsp water and remaining salt

Spread beef mixture evenly across 4  6-inch round baking dishes. The liquid sauce should go to the middle of each dish. If you have excess broth, you can discard or serve on the side as a gravy.

Evenly spread mashed potatoes over the top of each pan, frosting the sweet potatoes on top of the veggies and meat like you would frosting on a cake. Make peaks in the potatoes like you would to merengue.

Bake at 450 degrees for 15-18 minutes or until potatoes are crisped at the peaks and the edges are slightly golden brown.

Serve and enjoy!
---
Amount Per Serving

% Daily Value *

Total Fat 24g

37

%

Saturated Fat 9g

45

%

Sodium 543mg

23

%

Potassium 1137mg

33

%

Total Carbohydrate 43g

15

%

Dietary Fiber 8g

32

%

Sugars 16g

Protein 30g

60

%
---
Vitamin A

26576

IU

Vitamin C

36

mg

Calcium

105

mg

Iron

4

mg
* This nutrition information does not tell the whole story of food's nutritional value! Make sure to use your gut intuition on what your body needs, eat your veggies and get 30 plants a week for optimal gut health. This nutritional data is calculated based on the above values and standard brands. This information may vary. Percent Daily Values are based on a 2,000-calorie diet. Your daily value may be higher or lower depending on your calorie needs. Tried this Recipe? Tag me Today! Mention @EatYourWayClean or tag #EatYourWayClean!
healthy shepherds pie, paleo shepherds pie, whole30 shepherds pie