You can't beat the combo of savory bacon and peanut butter with sweet banana and honey in these Elvis Cookies. Naturally gluten free, dairy free and refined sugar free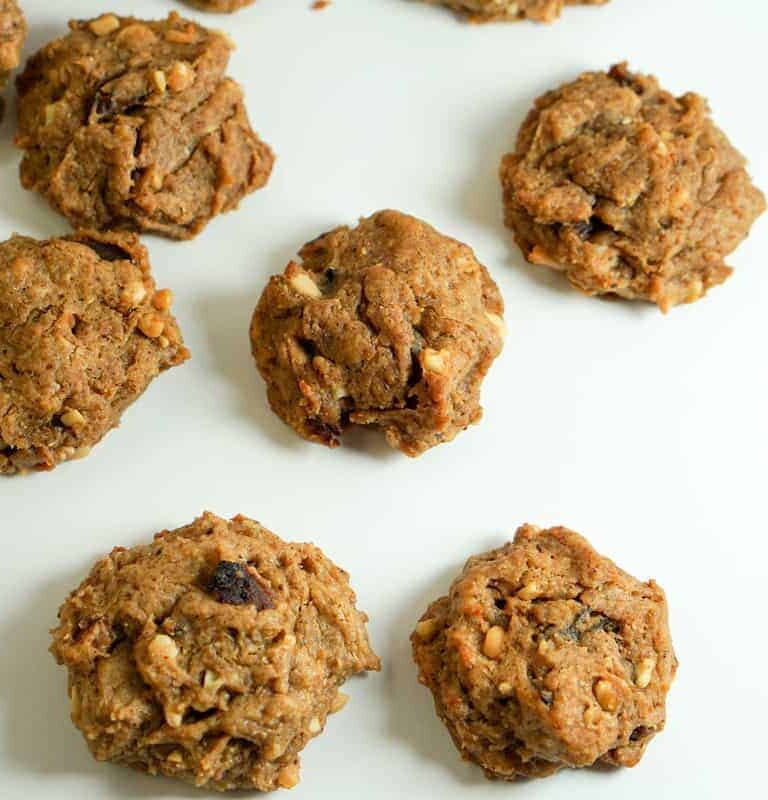 Elvis Cookies Recipe
Description
You can't beat the combo of savory bacon and peanut butter with sweet banana and honey in these Elvis Cookies. Naturally gluten free, dairy free and refined sugar free
Instructions
preheat oven to 350 degrees

mash banana in a bowl

mix in peanut butter until well combined. Then stir in honey

dice bacon and then mix into batter

spoon tablespoon sized cookies on to a parchment-lined baking sheet and bake for 15 minutes. After baking, move to plate to cool

serve and enjoy!
Note
You can use creamy peanut butter instead of crunchy though I prefer the added crunch the peanut pieces give to the cookies. Any bacon will do, but it's better with a thicker slice. Really thin bacon might get too crisp. You don't need fruit smoked bacon, but it does give a nice fake jelly essence to the cookie. PB&J made possible by PB and Fig Bacon.