Sometimes you wake up wanting a banana, but not really wanting a banana; wanting pancakes, but not wanting to feel like you ate pancakes all day (nap time - please?).
That's when I make banana pancakes. It looks and feels like a pancake, but its secretly a banana, in disguise. What?! It's true. I thank Grain Free planet for the knowledge.
Since I don't like syrup or the idea of pouring sugar over breakfast, nut butter is a great way to top this of with some fresh fruit for sweetness.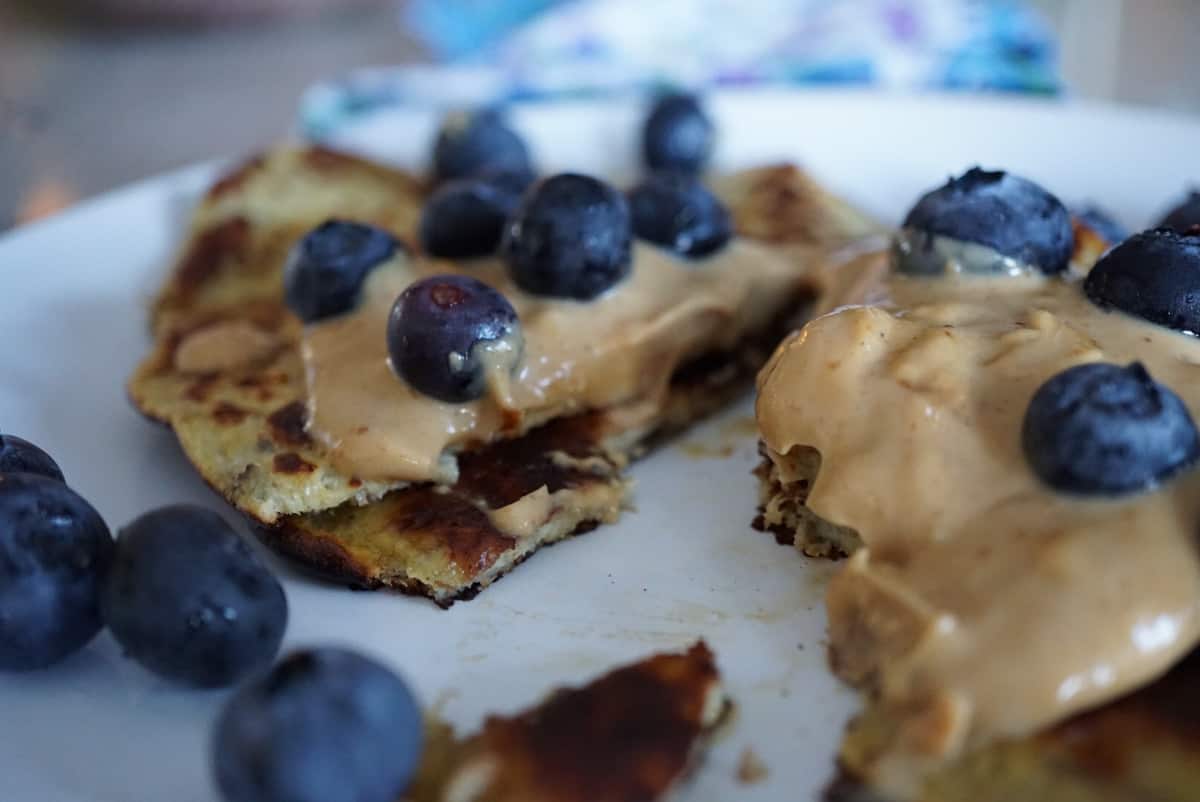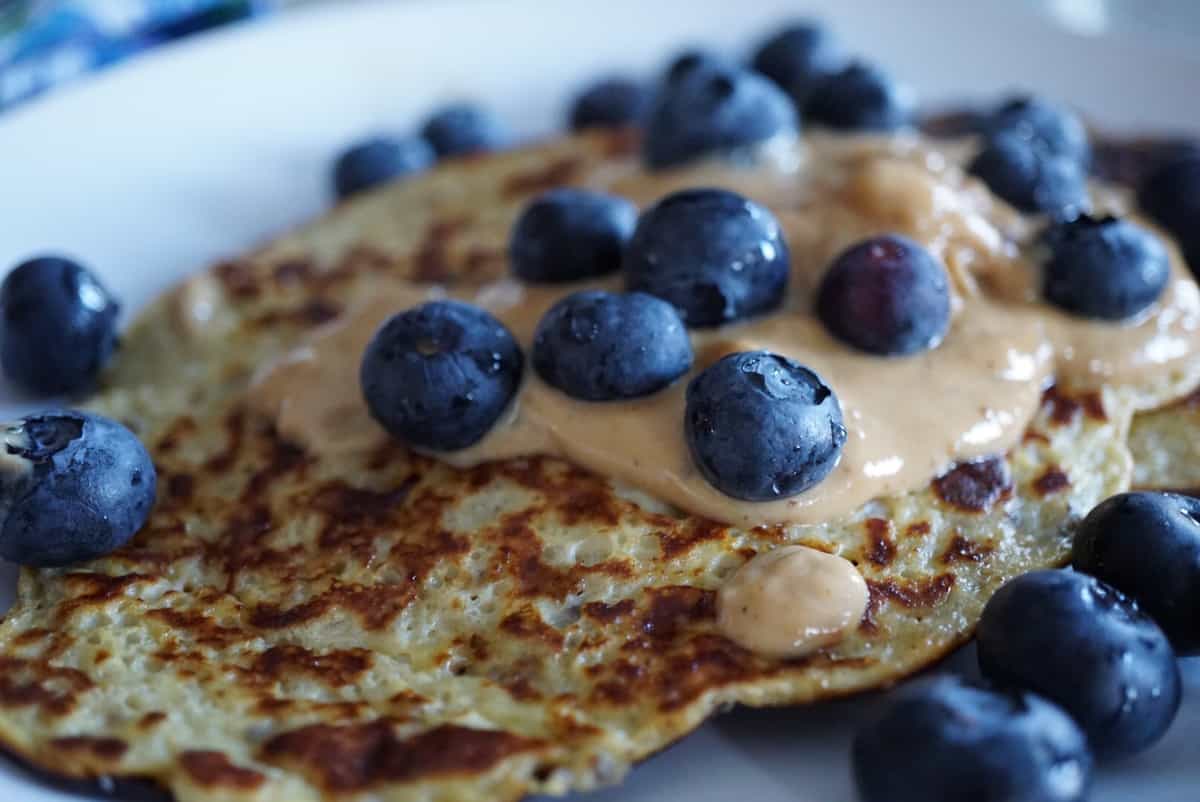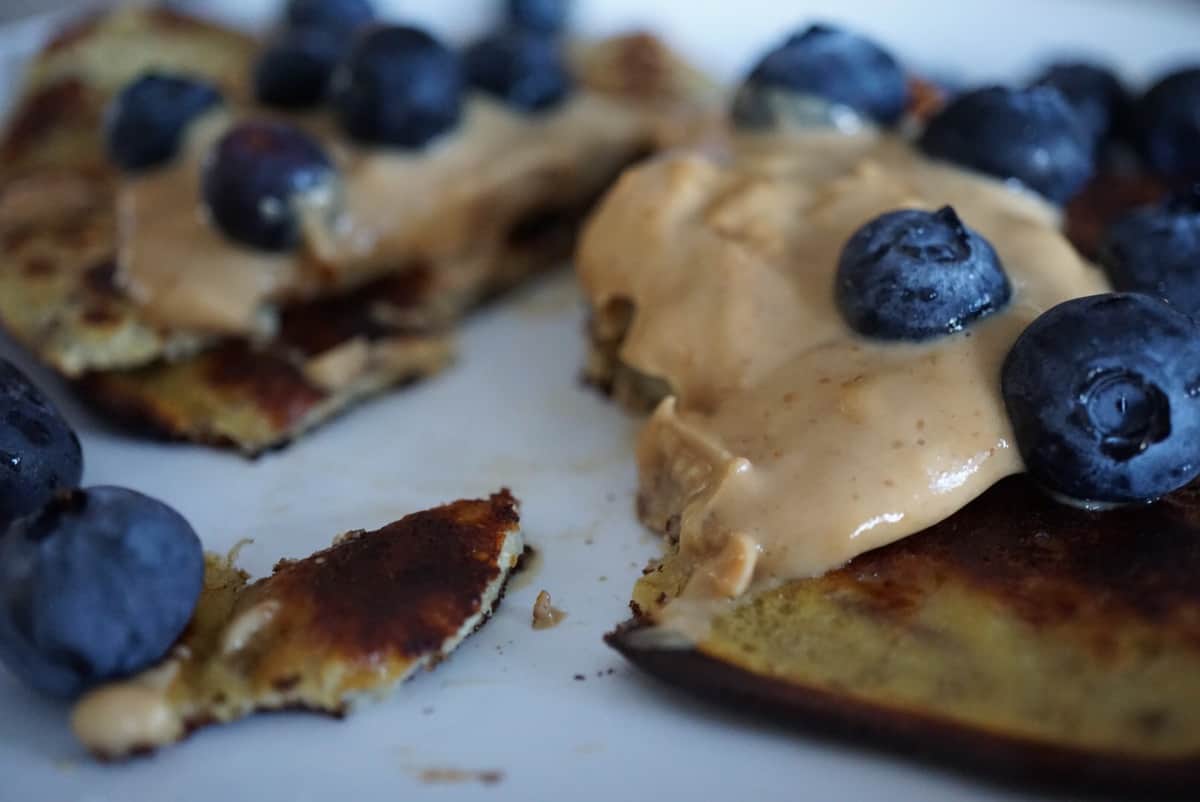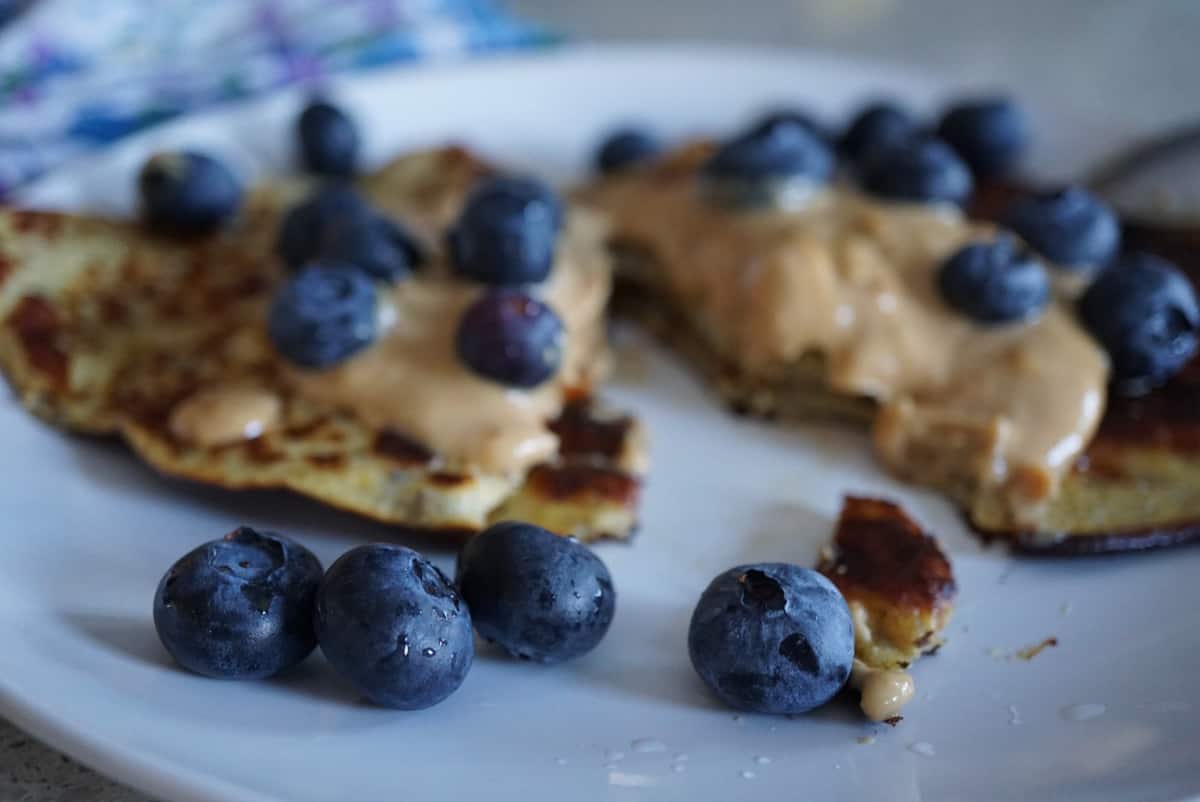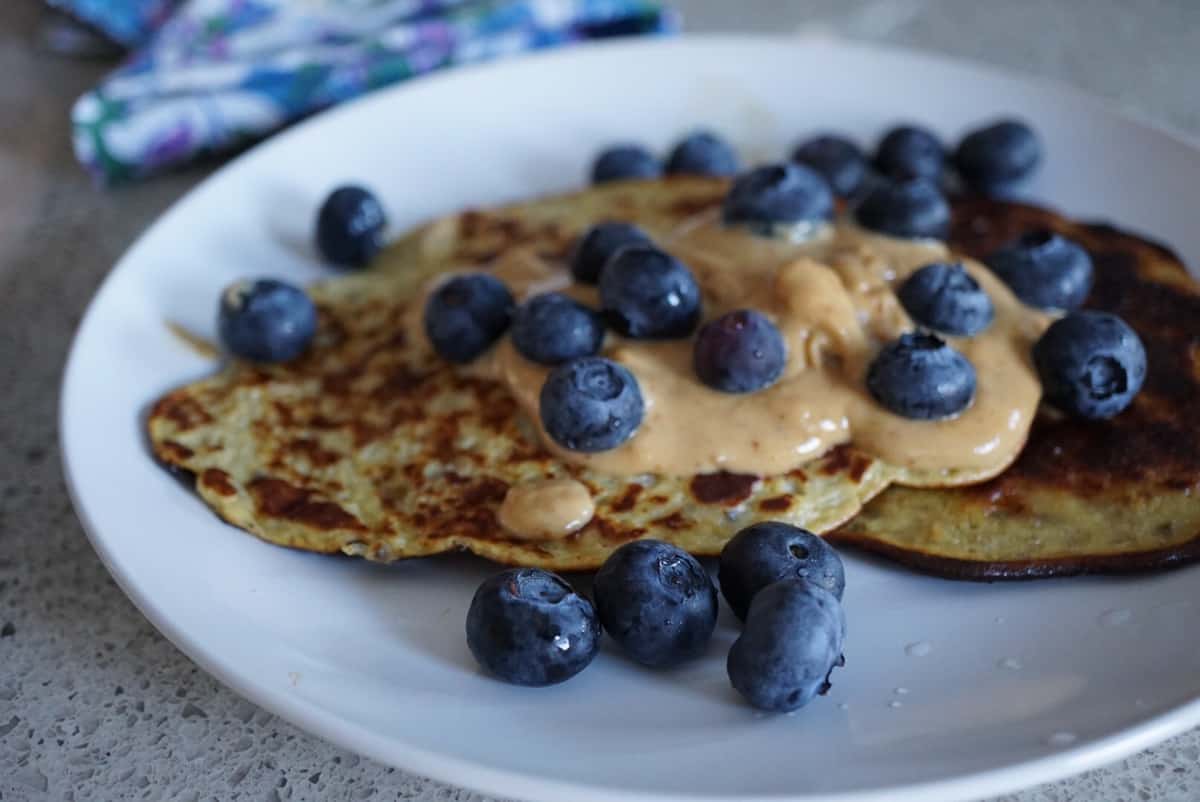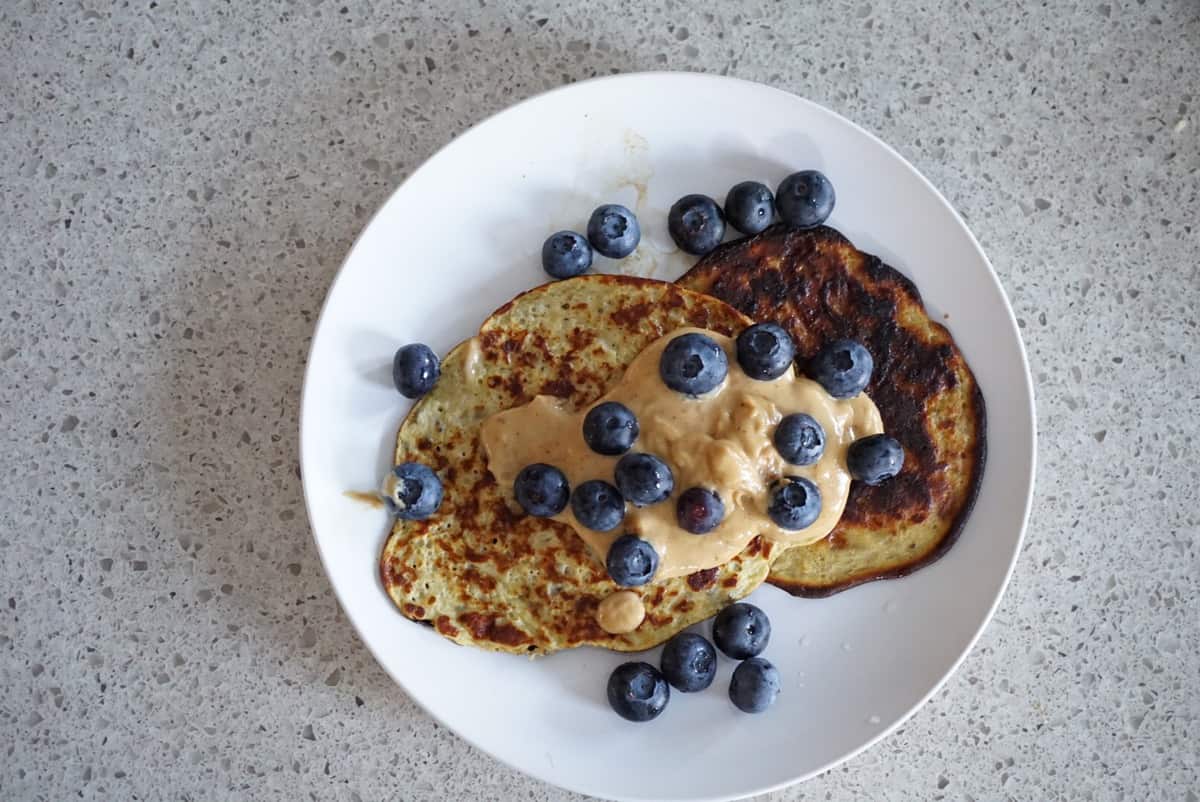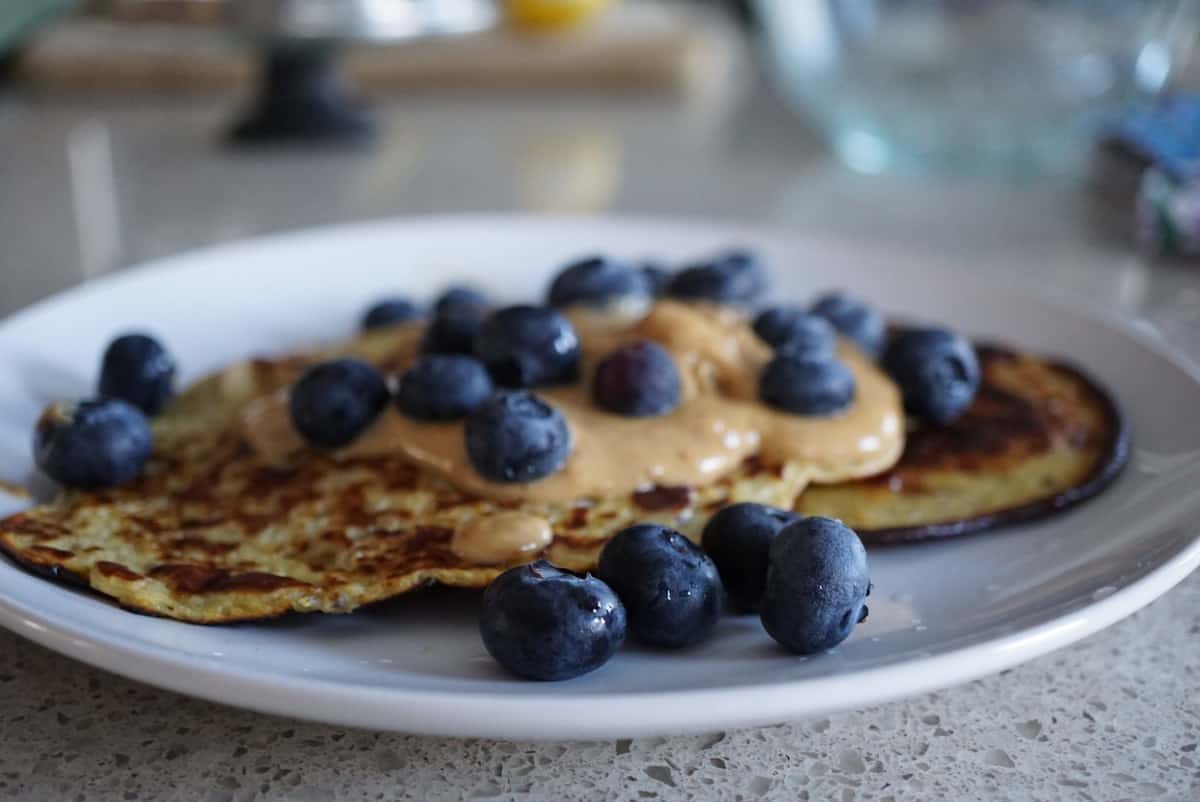 The possibilities are endless with this guy, too: Strawberries or figs instead of blueberries, Almond butter or Tahini instead of peanut butter, The list goes on.
You can also use other fruits for the pancakes. My favorite is peach, but it's not quite peach season (and by not quite, I mean not even close ;))
Serves 1: (easily doubled, quadrupled, etc)
Ingredients:
1 ripe banana
1 egg
peanut butter, 2 tbsp
smidge honey - natural local and raw
blueberries, 1/4 cup
water, ~1/4 cup
Directions:
mash banana in bowl until creamy and smooth. It will appear on the verge of being a liquid
stir in 1 egg and mix until well combined and frothy
Place skillet on medium low heat.
make sure skillet is hot before adding batter. Pour batter into 2 circles on the skillet. The banana will make 2 large pancakes and the batter will spread out more than a trafitional pancake
Cook on one side until the whole cake is firm, about 5-7 minutes.
Flip! Notice, the bottom will be browned. This is OK! That is how bananas react to heat. That will just be the bottom of your cake
Cook until the other side is firm and lightly browned. ~2 min. set aside
Add peanut butter and honey to skillet on low heat. Add water 1 tbsp at a time until the consistency is more like syrup. I used the back of a spoon and sort of mashed the peanut butter through the water on the side of the pan. That helped integrate the mix more quickly.
Top the pancakes with your peanut sauce and fresh berries.
Enjoy!!!