The loaded kale salad bowl is one of my go-to's for weekday lunch because it's easy to prepare anywhere. This is something I regularly make at the office.
However, you can make it ahead of time and take it with you, down to the dressing. Kale is a great lettuce for prepping ahead of time because it won't get soggy after being dressed. You could even prep this the night before if you wanted to, dressing and all.
Don't hesitate to load up on the good stuff in this salad bowl.
If you make too big of a salad and can't finish it, just save some for a snack later. I usually eat this salad in two settings: lunch and the afternoon snack. So good.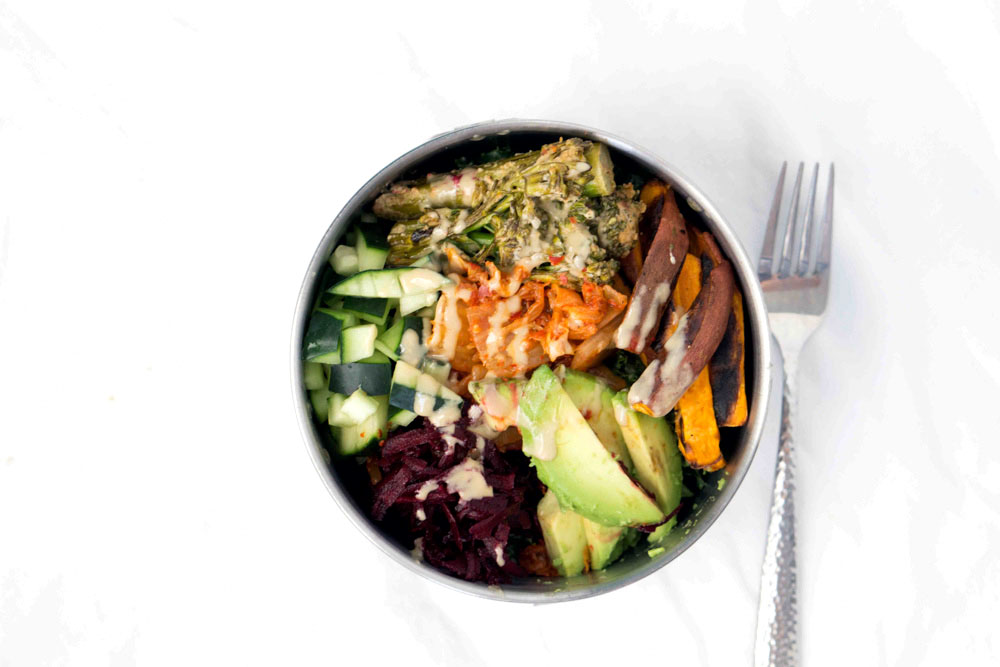 Loaded Kale Salad Bowl Toppings
This is a flexible dish. You can dress the kale and top it with any leftovers you have. Some of my favorite leftovers to use are roasted sweet potato fries, harissa roasted cauliflower, Tahini Broccolini, and kimchi.
This version is topped with roasted sweet potatoes, kimchi, broccolini, avocado, beet, and cucumber.
What I usually do is make the fries or cauliflower the night before for dinner and just make extra for the next day's lunch. That means less prep for me for the lunch hour and I get to enjoy the foods two times in two ways.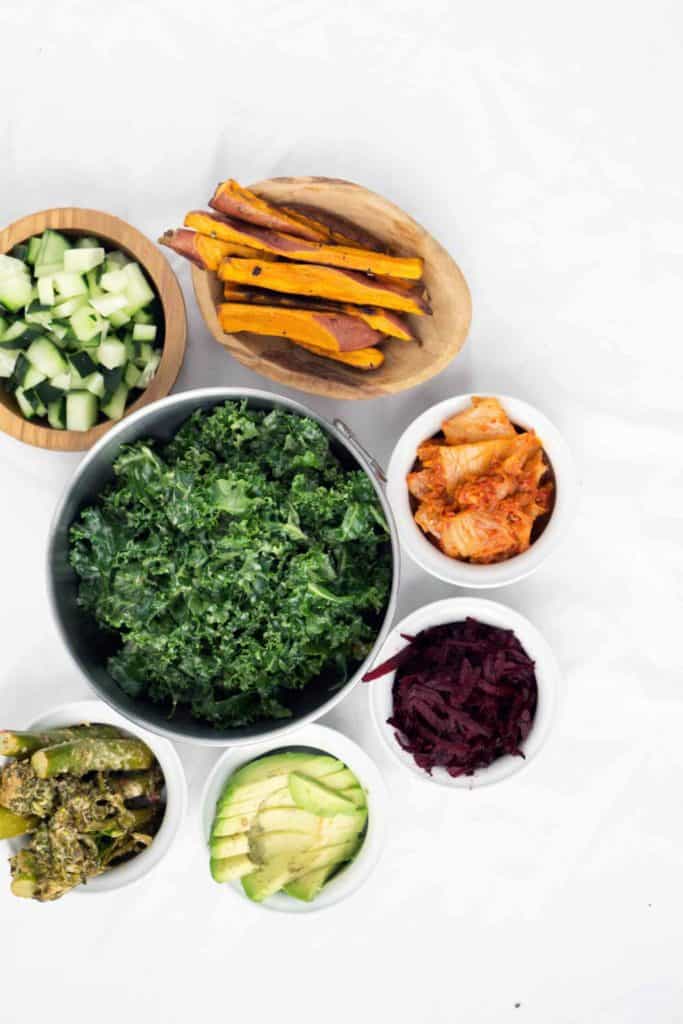 Tahini Lime Dressing
This dressing has changed my life.
I originally learned about it from a friend in San Francisco, and I always have her make it when she visits. I love this because I can make it at the office with few kitchen supplies, at home, and on the road.
All you need is a spoon, a knife, a bowl and a sink to rinse your utensils. I keep a jar of tahini and coconut aminos at my desk and then I only have to bring in fresh limes.
You can also use tamari instead of the coconut aminos if you prefer or happen to have that on hand.