Say NO more to celery juice waste. These fritters are packed with vitamins, minerals, and protein, and make a delicious and nutritious breakfast.
Celery juice has tons of benefits, but one con is that you waste the healthy micro-biome nourishing fiber of the vegetable. That is unless, of course, you repurpose that juice pulp into something delicious on its own accord! That's how these Celery Juice Pulp Fritters were born.

And sometimes they even outshine the celery juice, which is hard to do. Because celery juice is so healing and gut-comforting.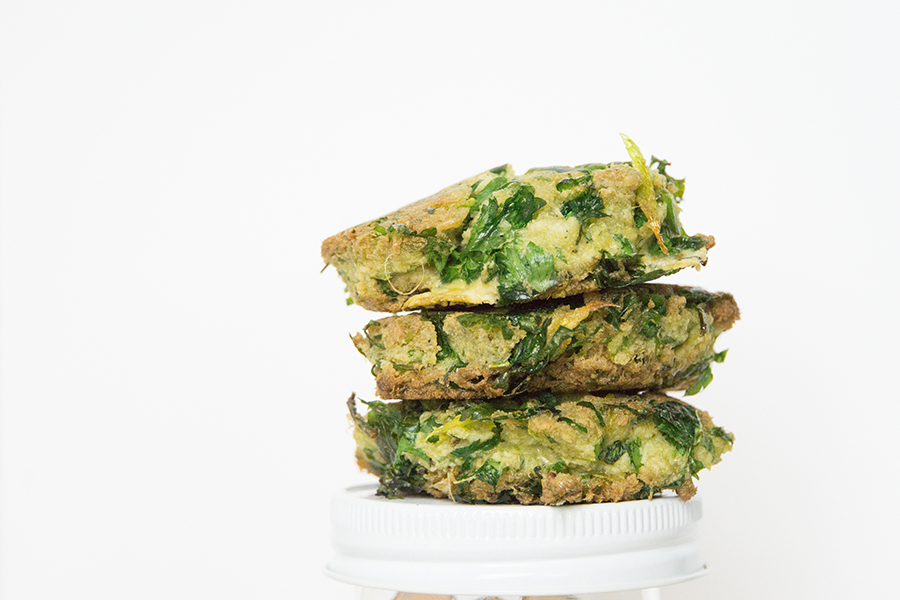 These celery juice pulp fritters are delicious!
The fritters are savory due to the egg, salt, and coconut oil. They are also fresh in flavor, thanks to the parsley.
They pack plenty of health benefits. Parsley is known to reduce heavy metals and coconut oil offers plenty of healthy fats. Combined with the fiber and remaining vitamins in celery pulp and the nourishing protein-filled egg, this is a complete breakfast. For real, not like those marketing claims from cereal companies. #lies.
Anyways. They are good and easy and a simple way to get more out of your groceries. It's always good to stretch things, getting more for your budget, and reducing food waste.
Sometimes I make juice just so I can eat these. If that isn't a good motivation feedback circle, I don't know what is.
Need more info on Celery Juice?
I go into detail in this posts about Why Celery Juice is so good for you, as well as the classic celery juice recipe.
I also compare Celery Juice in a blender versus from a juicer in this post as well as dig a little deeper into some of the benefits of celery juice on an empty stomach in the morning.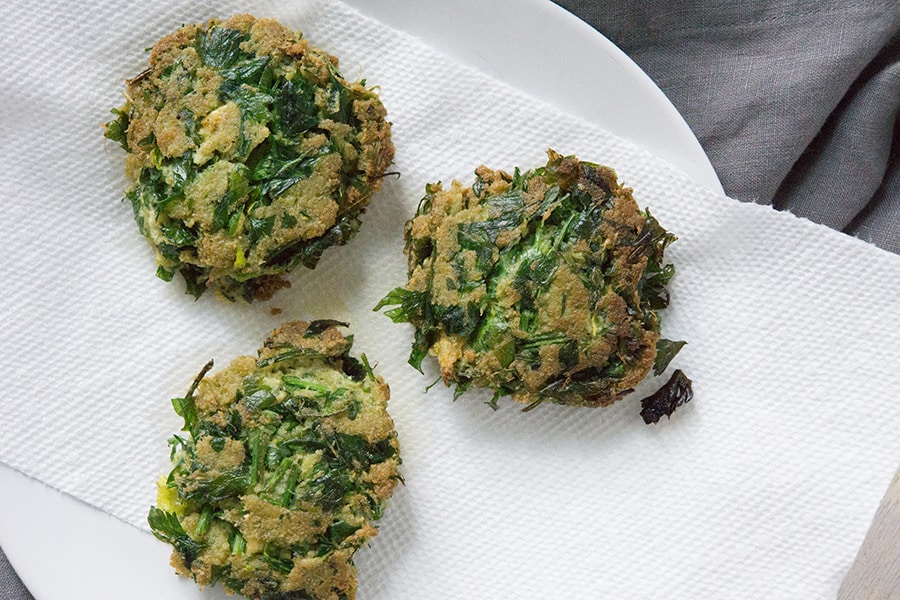 How to make the Celery Juice Pulp Fritters
Retrieve the celery pulp
First, you'll need to make celery juice so that you have celery pulp.
If you are making a multi-vegetable/fruit juice, make sure to juice the celery first and remove the pulp before juicing the other ingredients. That way you can separate out the celery pulp and it won't be mixed with other ingredients. This is especially important if you are subsequently juicing fruit because the fritters are meant to be savory.
Usually, I get about 1 cup of juice pulp from making a 16oz glass of juice. However, this recipe is forgiving. If it's a little more or a little less, that's ok. It will still work.
Prepare the skillet and heat the oil
Add coconut oil to the skillet and turn to medium-high heat so that the oil is nice and hot by the time you are ready to fry the fritters.
Form the patties
Take the juice pulp and place in a bowl, mix in coarsely chopped fresh parsley, 1 egg, salt, and pepper. Then you can form them into patties.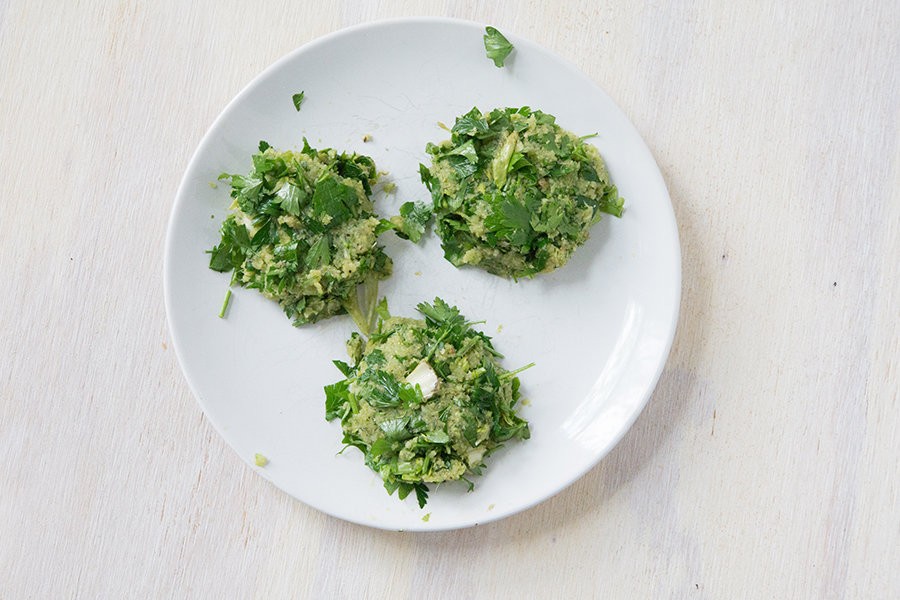 Fry the fritters
Place the formed patties into the oil and cook about 2 minutes per side or until golden brown. I like the way these cook best in a cast iron skillet because it can create a hotter cooking surface and create a better browning effect. However, if you do not have a cast iron skillet, any skillet will do.

But put this one on your wish list!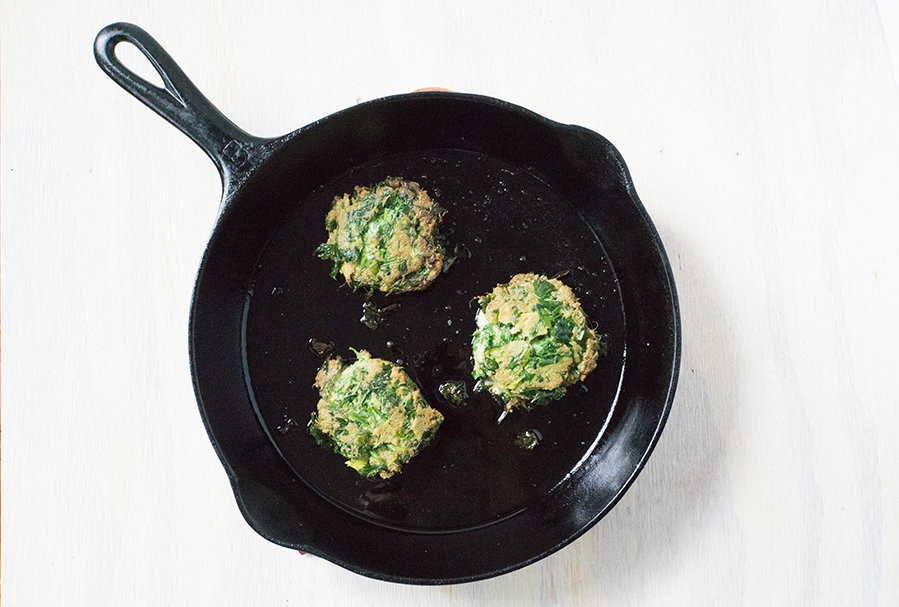 How to serve the Celery Pulp Fritters
These are delicious and would be good on their own for breakfast. I often make the celery juice for breakfast one and circle back for a second breakfast of fritters.
They also save well in the fridge until the next day and freeze pretty well. They are not quite as good as the fresh ones, but totally workable for meal prep and planning ahead.