Breakfast is the best part of any day and benedicts might just be the best part of breakfast! (although the paleo bowl really gives them a run for their money...and coffee...and bubbles). So when it's national Eggs Benedict Day and you have family in town -> you eat Eggs Benedict! (with coffee and bubbles)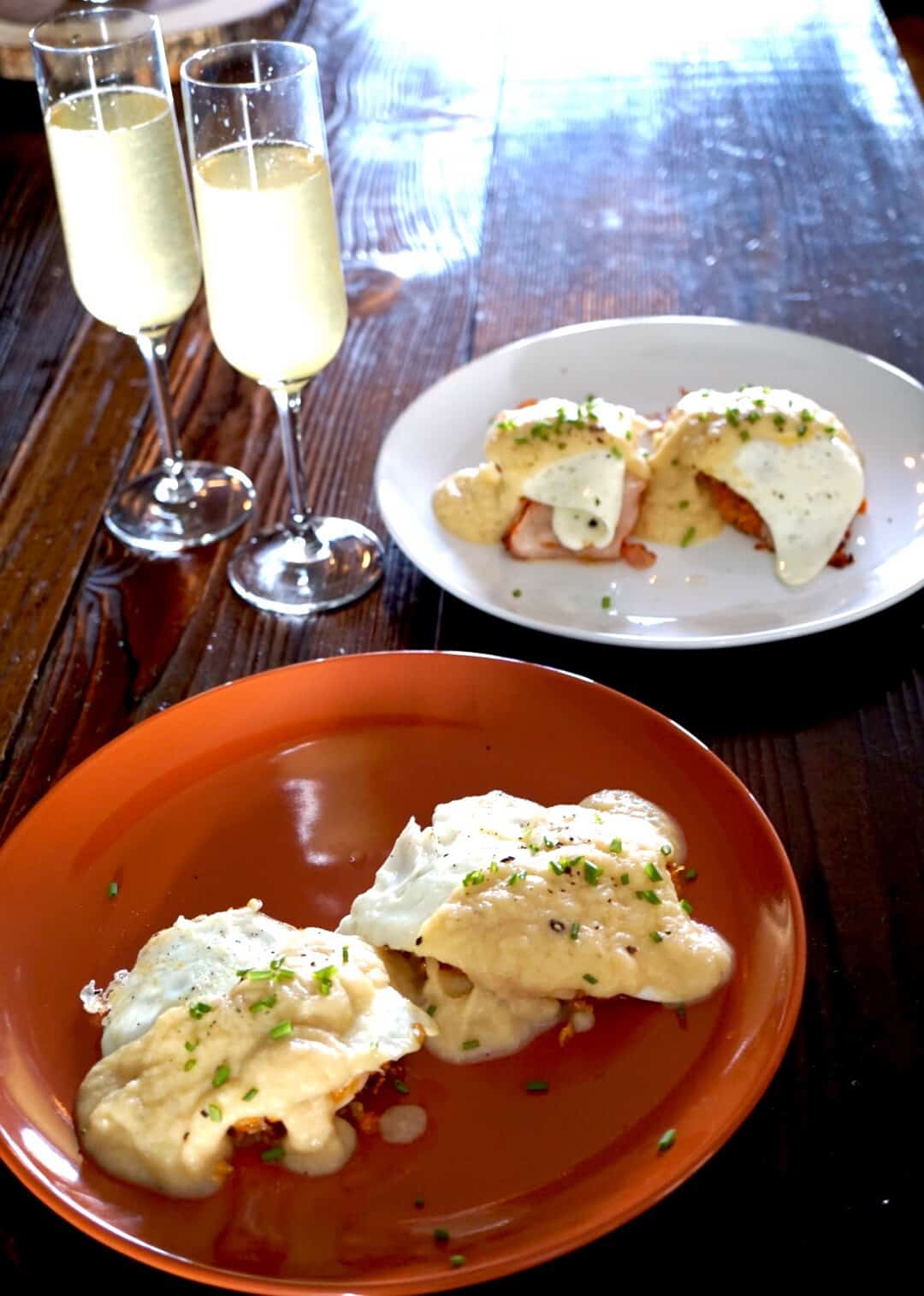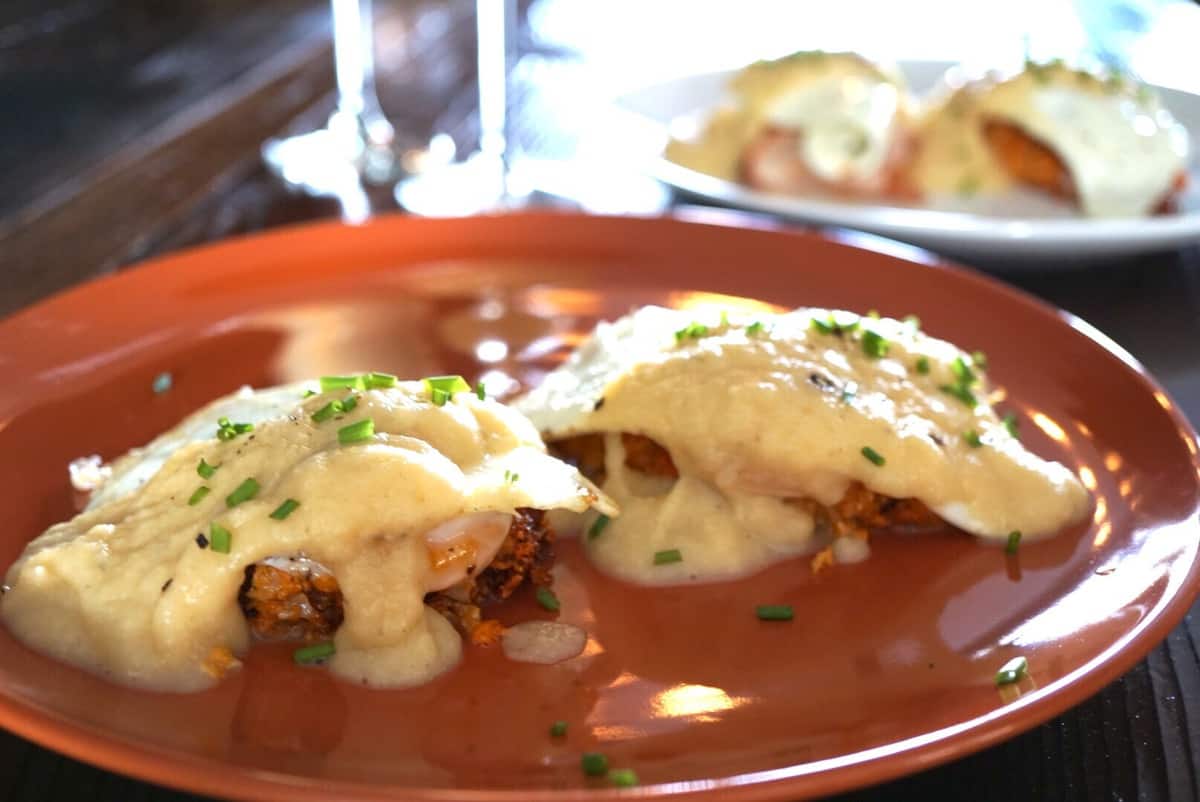 But Benedicts are full of dairy and grain so we need to do a little tweaking to the classic. This has all the glorious texture and taste of a true Benedict so you'd never guess its completely grain, dairy, sugar, and gluten free!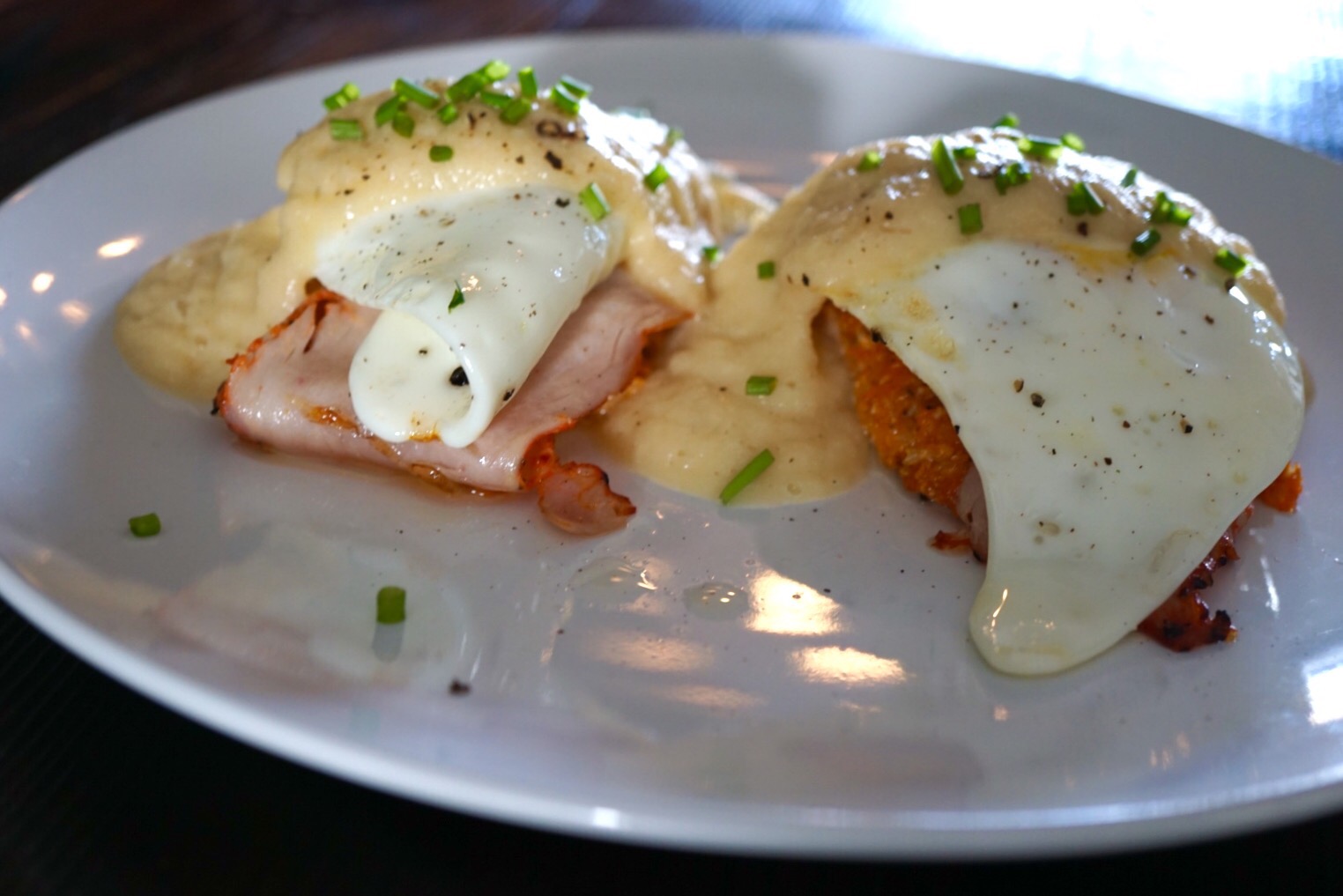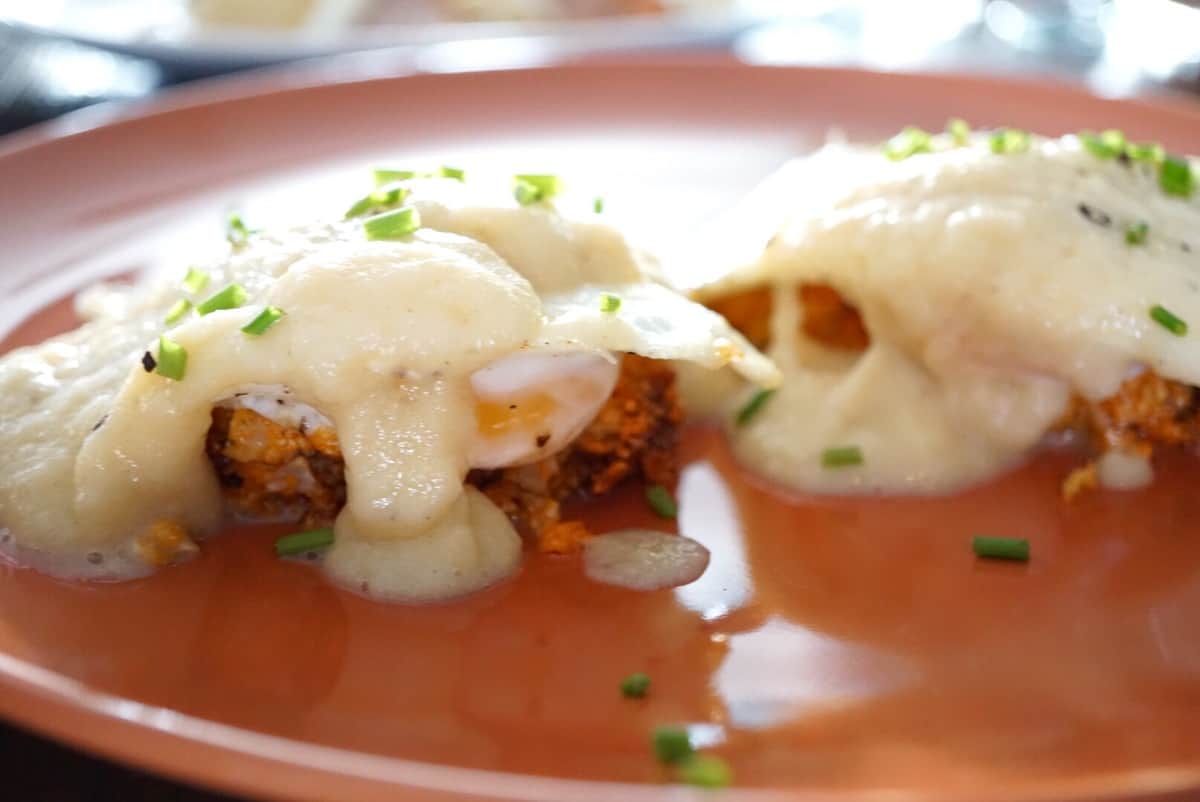 I use the creamy cauliflower sauce as the replacement for hollandaise and a cauliflower sweet potato cake instead of an english muffin or toast. I did mine meat free, but John added a little cajun rubbed sliced turkey to his. Feel free to add any meat or meat replacement you'd like. Dandelion Greens would also be a great addition. We topped it all will freshly chopped chives.
Cheers! Hope you enjoy some Eggs Benedict today with friends and family!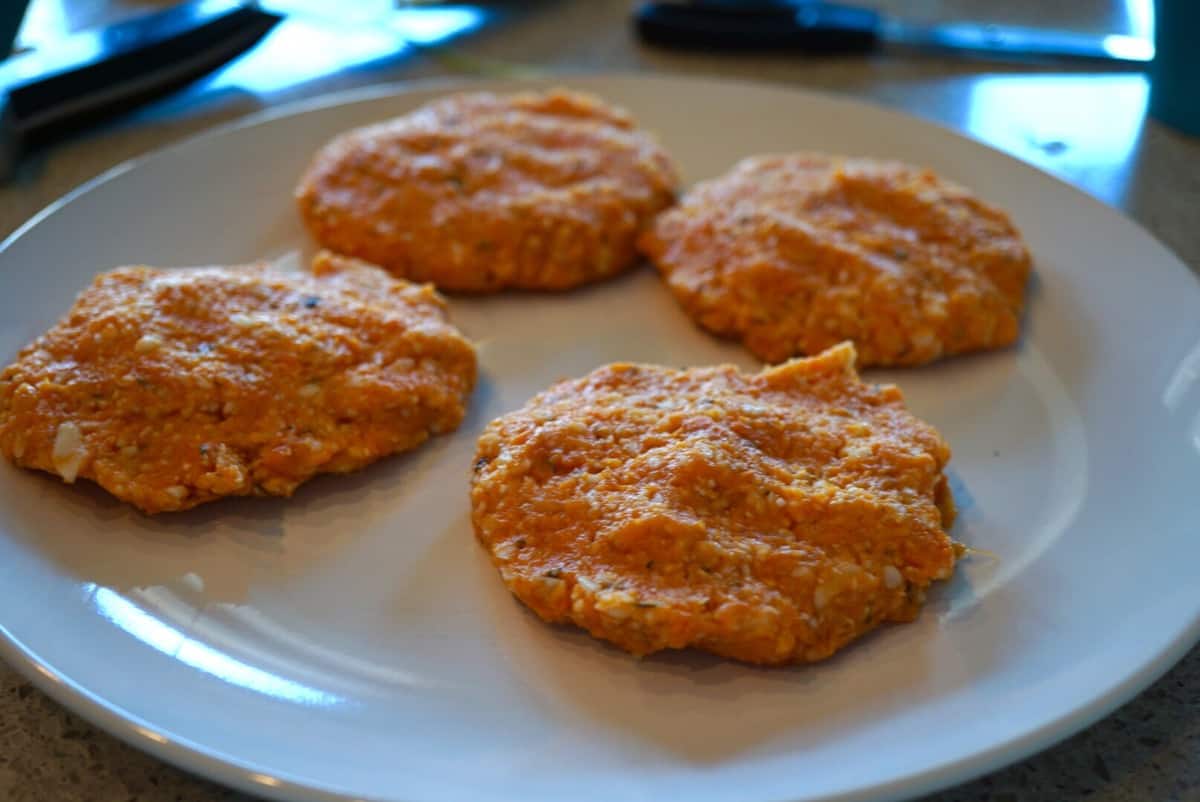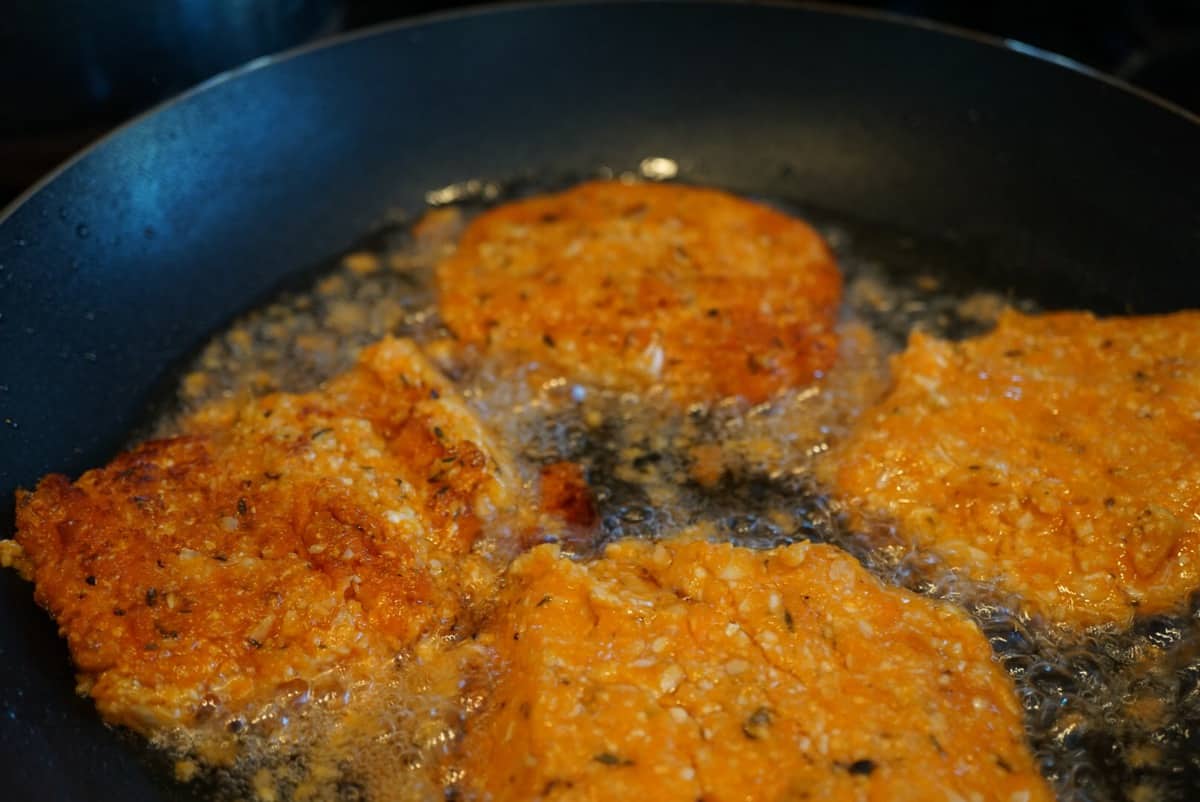 serves 2
Ingredients:
eggs, 4 (free-range, pasture raised are best!)
sweet potato, 1/2, baked
cauliflower, ~1/2 head (2 cups), divided
broth, 1/2 cup
garlic, 1 clove
onion, white, 1/8 cup
extra virgin olive oil
coconut oil
chives, diced, 1 tsp
Tools:
Directions:
pulse half of the cauliflower in a food processor until it turns into a rice like texture. be careful not too over pulse or it will turn to the texture of mashed potatoes.
mix the cauliflower rice with the peeled baked sweet potato until combined
heat the coconut oil on medium high heat until hot (water will sizzle). the coconut oil should coat the bottom of your skillet and be 1/8 inches deep all the way across.
form the potato & cauliflower mix into four equal sized patties by hand. Add the patties one-by-one to the skillet and cook on each side for about 5 minutes, or until golden brown and cooked through.
saute the garlic and onion in olive oil on the stove top
heat the broth (preferably on the stove top)
blend the remaining cauliflower, broth and sauteed garlic and onion in the blender until smooth.
fry the eggs on a skillet with a little olive oil to prevent sticking. These should take 1 minute on the first side and about 15 seconds on the second side.
lay 2 fried potato cauliflower patties on each plate. top with eggs and any optional meat.
ladle the creamy cauliflower sauce on top of the egg stacks and top with chives
serve and enjoy!