It's time to get crazy! I'm talking a cookie without any of the normal cookie ingredients crazy: no flour, no sugar, no butter. OK, that might not be THAT crazy, but I think its pretty exciting 🙂 And they're called Elvis Cookies, so ya, pretty crazy and exciting.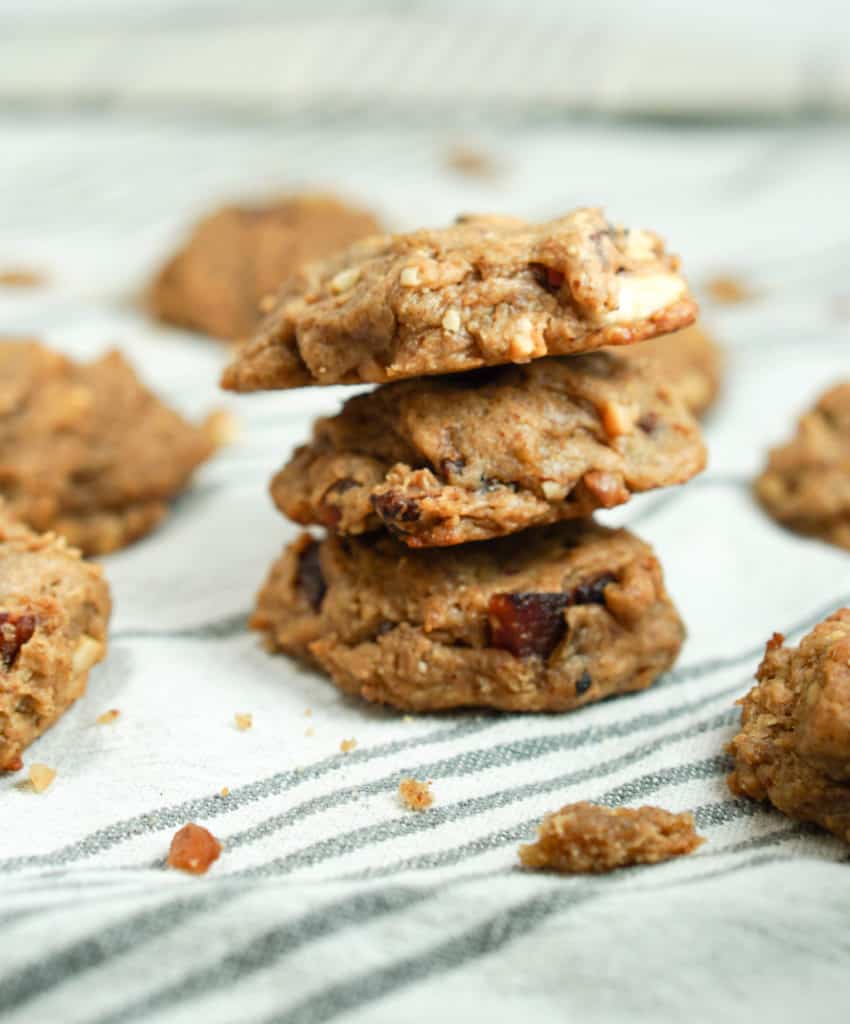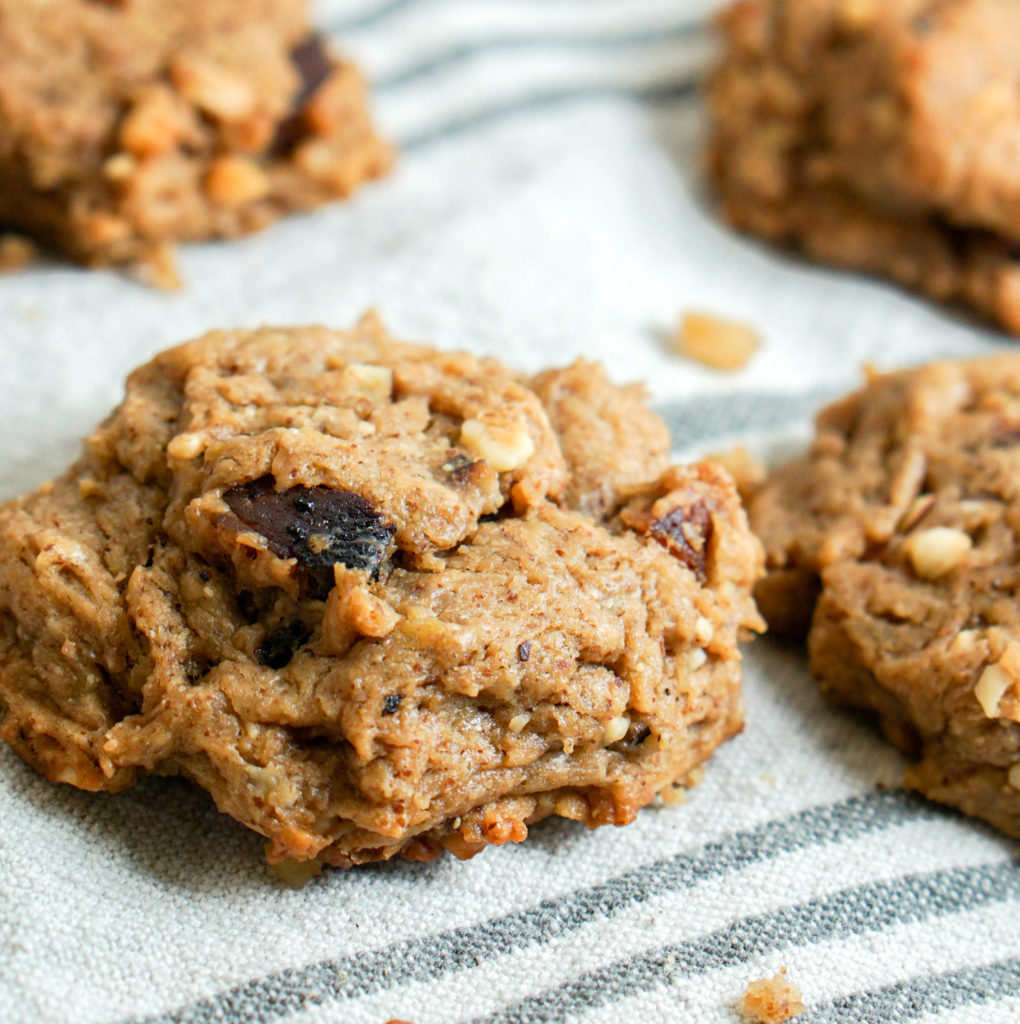 I guess that means I'm getting old. HaHaHa! This was inspired by the King's favorite sandwich - a peanut butter honey sandwich with sliced banana, bacon and honey.
You might be asking what the heck is in this cookie and you might have guessed some ingredients based on the fact that I called these Elvis Cookies: peanut butter, banana, and bacon.
These cookies would make Elvis happy.
And they'll make you and your paleo diet happy, too.
Elvis Cookies
Because they have only 4 ingredients which are all unrefined, raw, whole foods. This Elvis Cookies recipe is gluten free, dairy free, soy free, and refined sugar free. Plus, it's loaded with protein so it makes a good afternoon snack.
I also love that it makes a small batch, so you won't have a ton of extra cookies on your hands. Test them out and see if you can't feel the spirit of the King 😉 Who knows, maybe you'll start swinging your hips.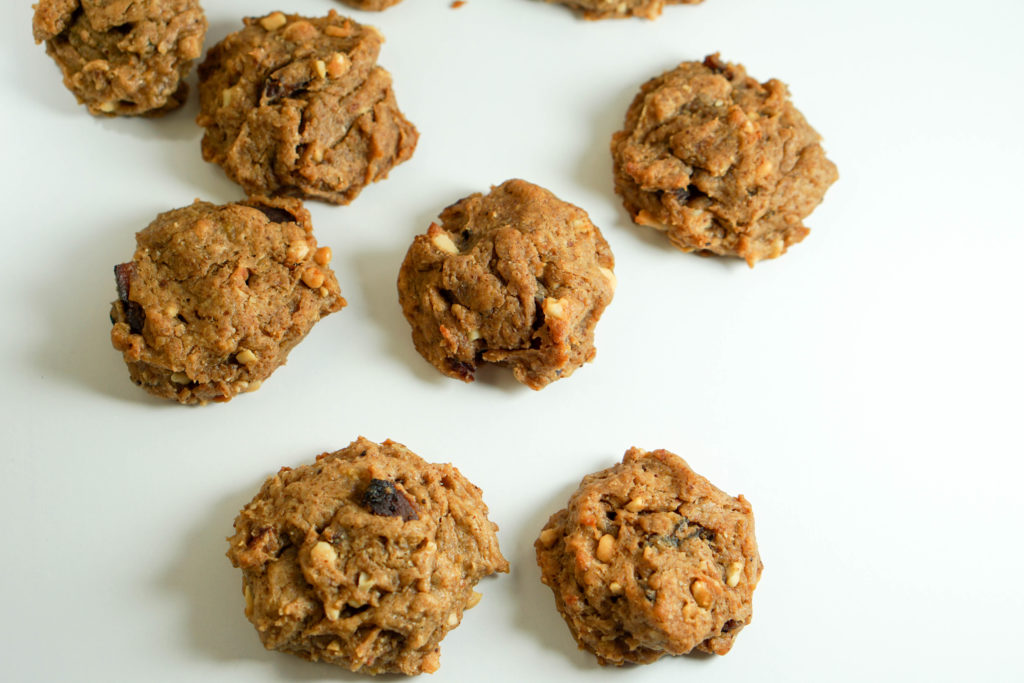 If you want some other creative ways to use banana in baked goods then you should check out this gluten free and paleo cinnamon pecan bread recipe and these gluten free, paleo banana muffins. Try them!
For other healthy sweets - check out this Magic Bars Recipe - to. die. for.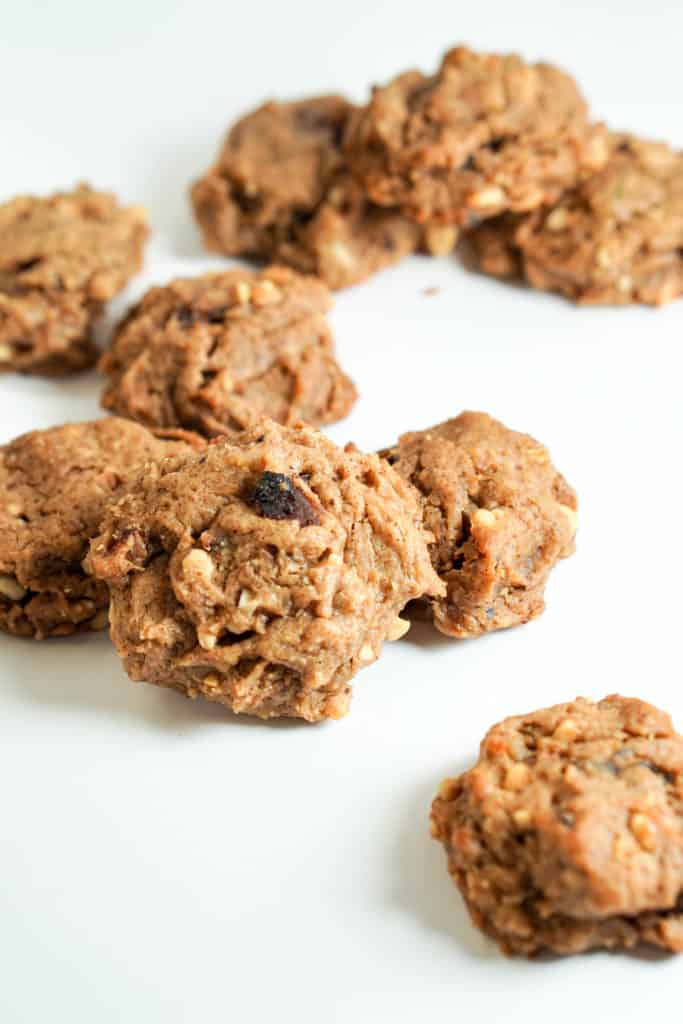 Here are some other great gluten-free cookies to try from the Gluten Free Pass it On Collaboration: Gluten Free Sugar Cookies from Good for you Gluten Free, GF peppermint snickerdoodles by My Gluten Free Miami, spiced Paleo sweet potato cookies from Raia's Recipes, or these cut out cookies from Teacups and Things.
Sharing is Caring! Pin these Elvis Cookies for Later